These pages are from Bandai's 1980 Japanese catalog. Only the pages with handheld games are included:
Click HERE to return to thumbnail view
<PREVIOUS = NEXT>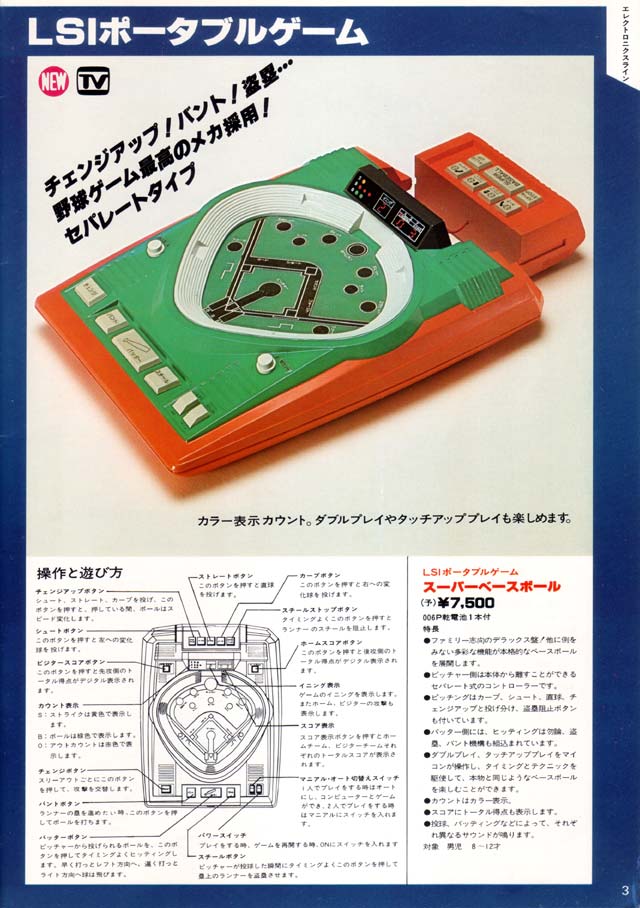 LSI Baseball game. Doesn't match nay that I have on the web site exactly, so it's either a version
I haven't seen yet, or it's just a mock up and it became Baseball or LSI Baseball.