These pages are from Bandai's 1980 Japanese catalog. Only the pages with handheld games are included:
Click HERE to return to thumbnail view
<PREVIOUS = NEXT>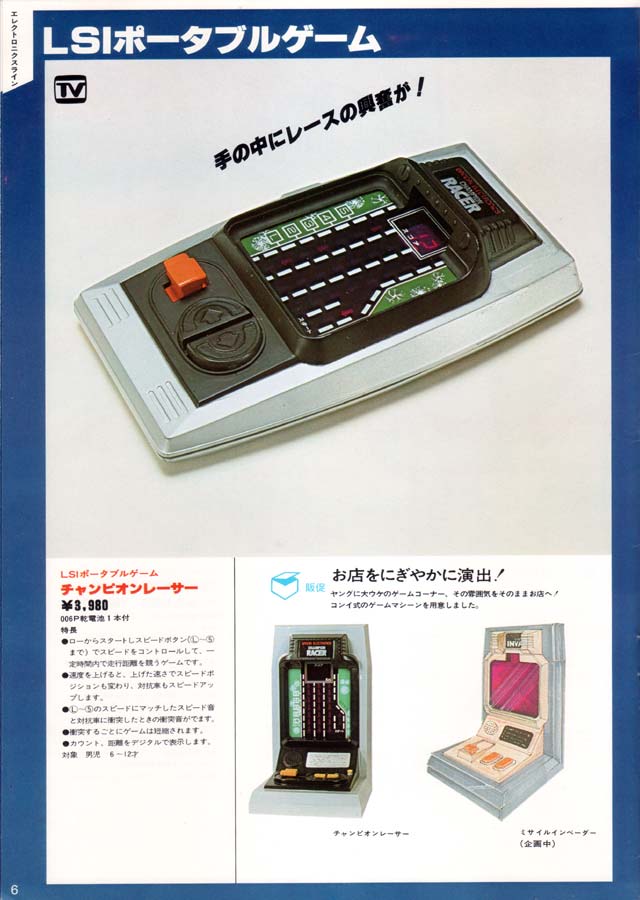 Champion Racer. Notice also the cool, stand-up versions of Champion Racer and Missile Invader.
I have never seen these, and I don't believe they were ever actually produced (or are they store displays?).