These pages are from Popular Science magazine, December 1978. Features a small, 3-page article and electronic games.
Click HERE to return to thumbnail view
<BACK = NEXT>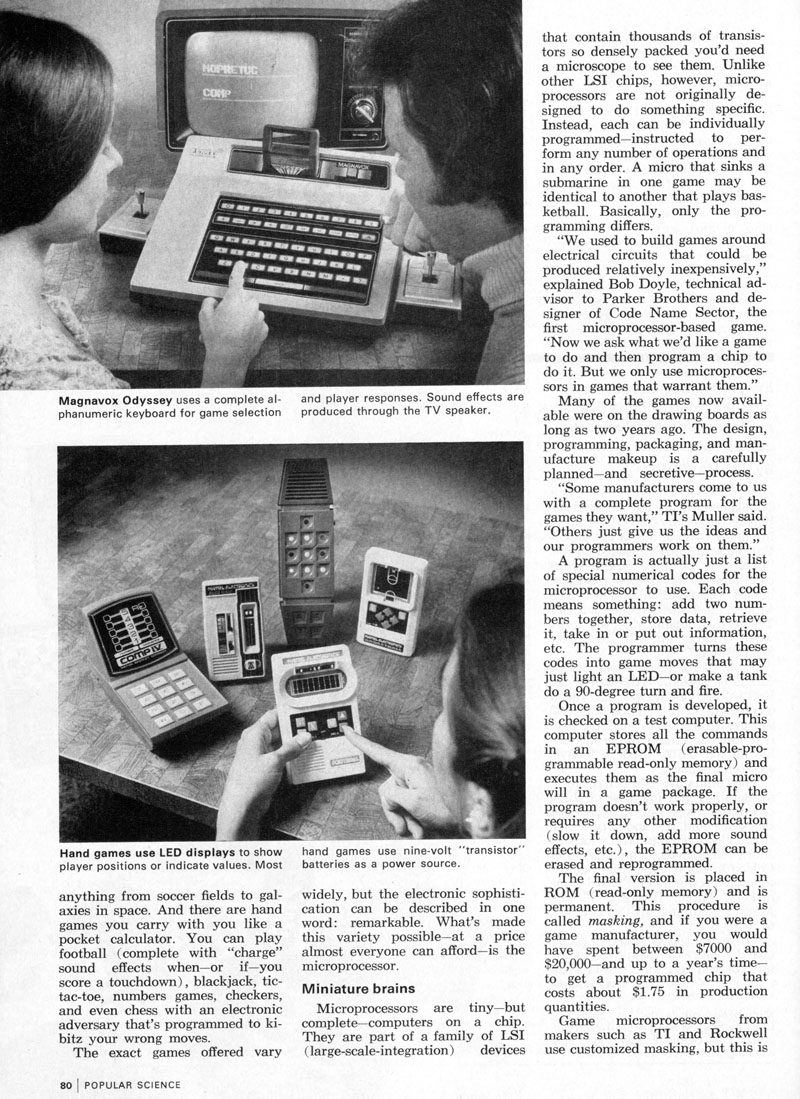 Page 2 of the article, here's a closer picture of MB Comp IV,
Mattel Auto Race/Football/Basketball and Parker Bros. Merlin.
Back to Books & Magazines page.