Playthings Magazine April 1979 (Special Toy Fair issue).
Click HERE to return to thumbnail view
<BACK = NEXT>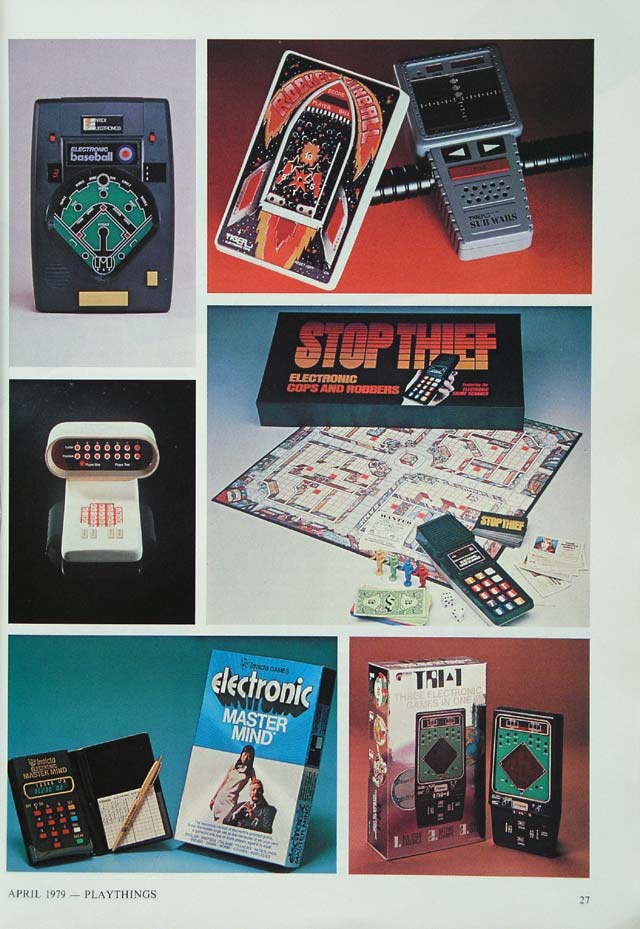 Page 2 of a six page article about the growing market for Electronic Games featuring photographs of:
Entex Baseball, Tiger Rocket Pinball and Sub Wars, Selchow & Righter Scrabble Sensor, Stop Thief board game,
Invicta Electronic Master Mind and Fonas Tri-1.
Back to Books & Magazines page.