Playthings Magazine April 1979 (Special Toy Fair issue).
Click HERE to return to thumbnail view
<BACK = NEXT>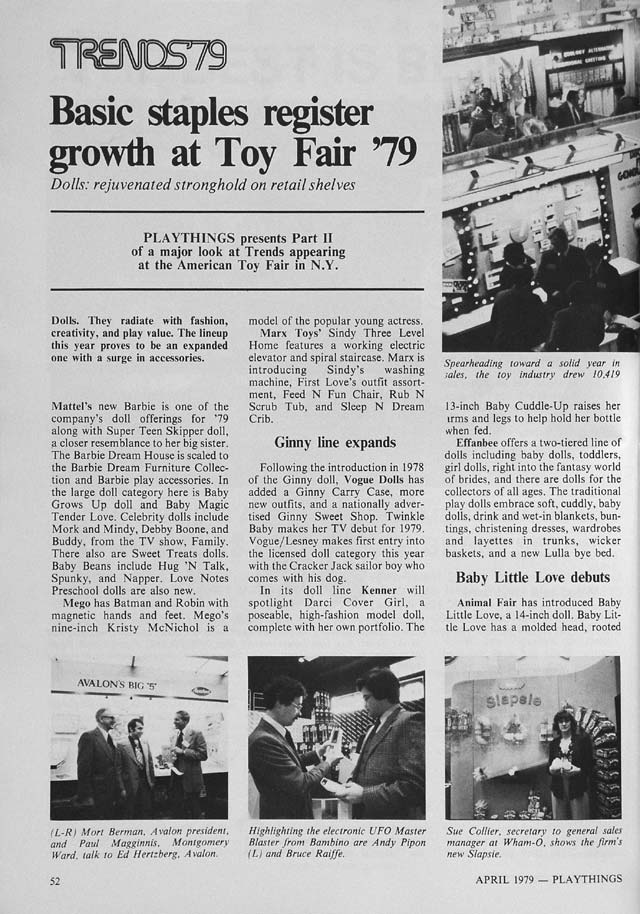 A section of the magazine called 'Trends 79' talking about the hotest trends and fads of the time.
Center image is the Bambino booth at Toy Fair where you can see UFO Master Blasters.
Back to Books & Magazines page.