Playthings Magazine April 1980 (Special Toy Fair issue).
Click HERE to return to thumbnail view
<BACK = NEXT>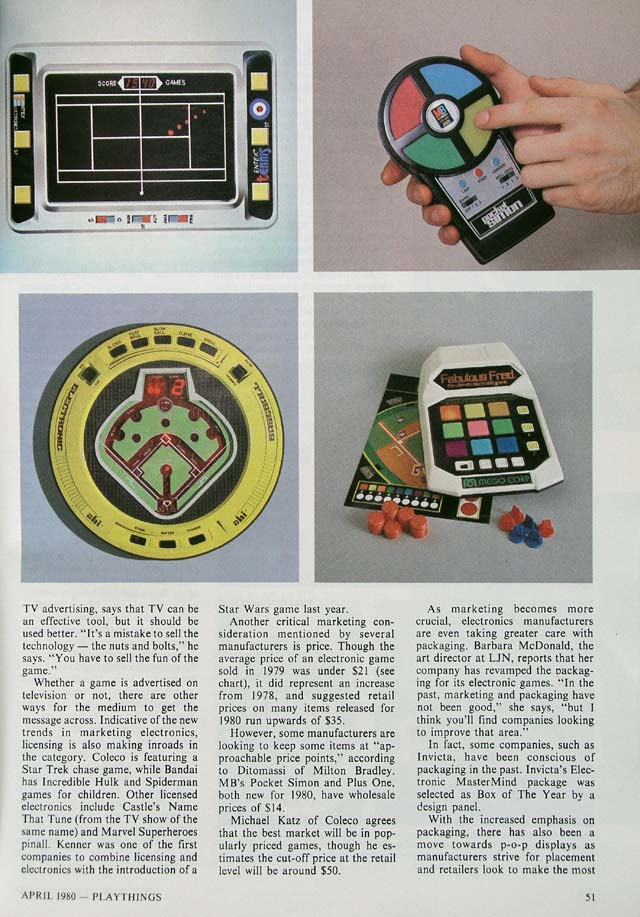 Page 4 of a five page article about all the Electronic Game excitement and Toy Fair 1980.
Pictures of an Entex Tennis drawing, MB Pocket Simon, AHI Baseball and Mego Fabulous Fred.