Playthings Magazine April 1980 (Special Toy Fair issue).
Click HERE to return to thumbnail view
<BACK = NEXT>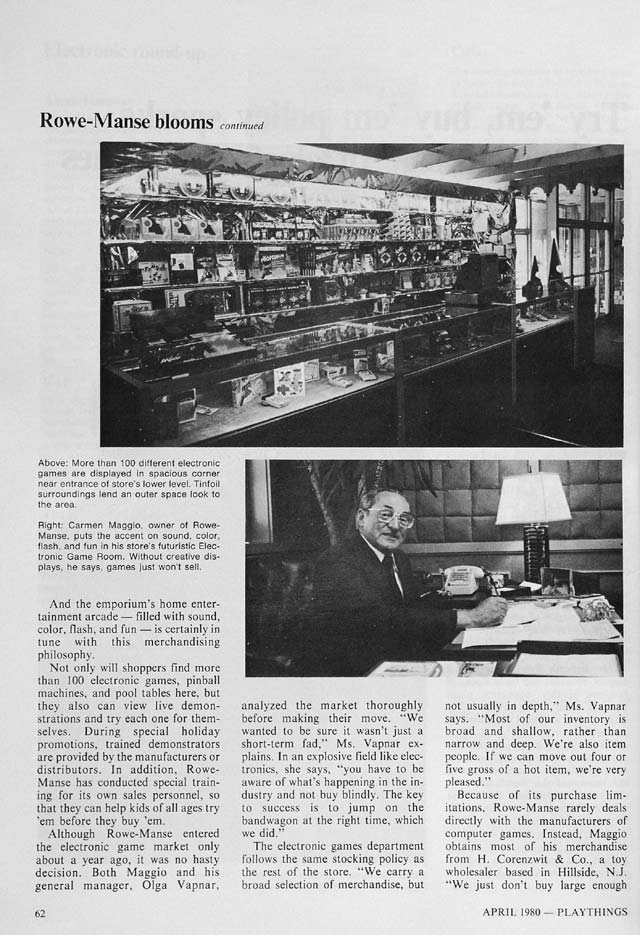 Article about a huge toy store in New Jersey with creative, eye-catching displays for all the electronic games
they sell. I can make out Mattel's Horoscope Computer on the top shelf, 2nd shelf has LJN Electronic Concentration.
3rd shelf has Invicta Master Mind, Texas Instruments Little Professor and Dataman, Ideal Maniac.
4th shelf has the Epoch Computer Baseball pinball thing and I think I see an Epoch Digit-Com 9 Baseball in the middle.