Playthings Magazine April 1981 (Special Toy Fair issue).
Click HERE to return to thumbnail view
<BACK = NEXT>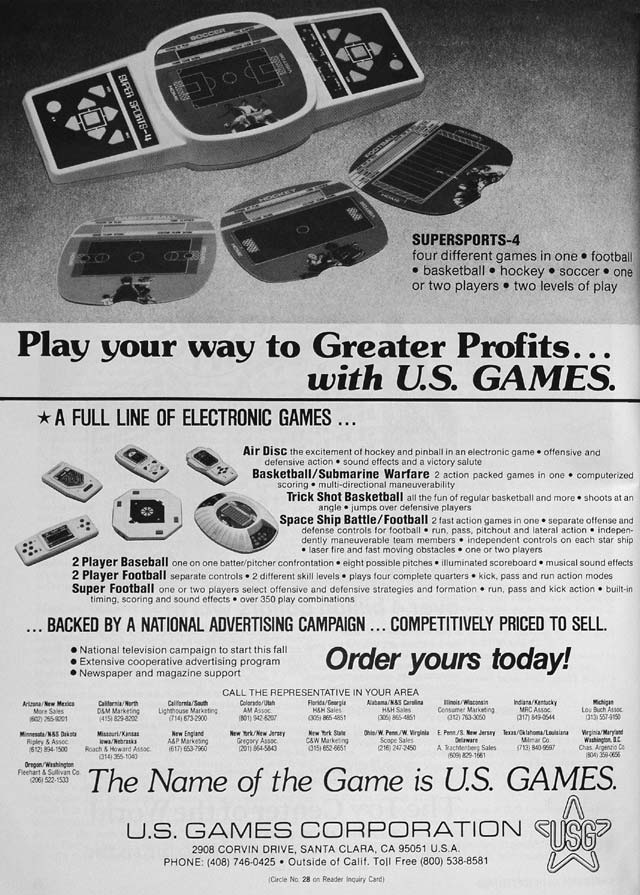 U. S. Game Corporation full-page ad featuring Supersports 4, Air Disc, Basketball/Submarine Warfare,
Trick Shot Basketball, Space Ship Battle/Football, 2 Player Baseball, 2 Player Football and Super Football.
Back to Books & Magazines page.