Playthings Magazine April 1981 (Special Toy Fair issue).
Click HERE to return to thumbnail view
<BACK = NEXT>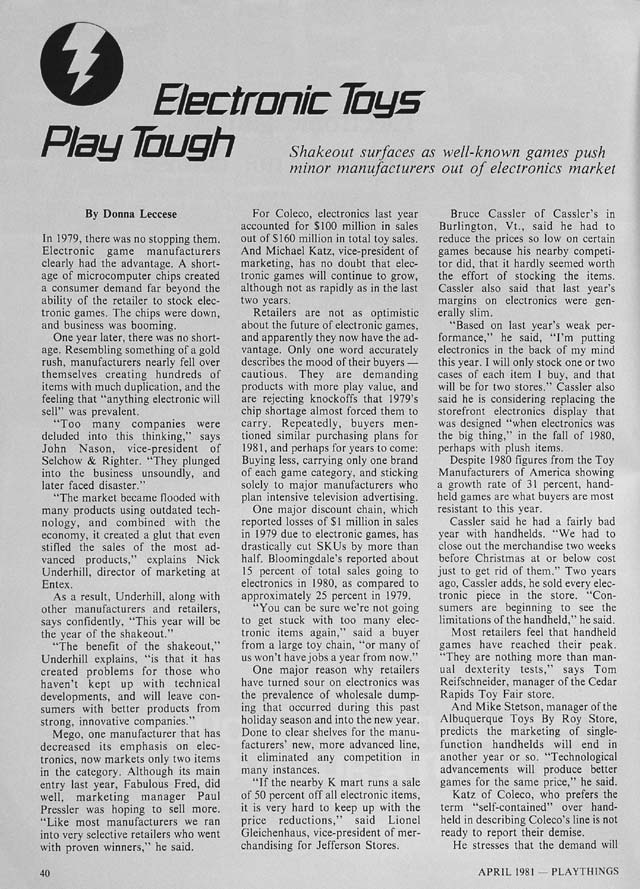 Page 1 of a five page article about Toy Fair 1981 and the shakeout of the Electronic Game market.
(Large, well-known companies are pushing all the minors out of the market.)
Back to Books & Magazines page.