Playthings Magazine April 1981 (Special Toy Fair issue).
Click HERE to return to thumbnail view
<BACK = NEXT>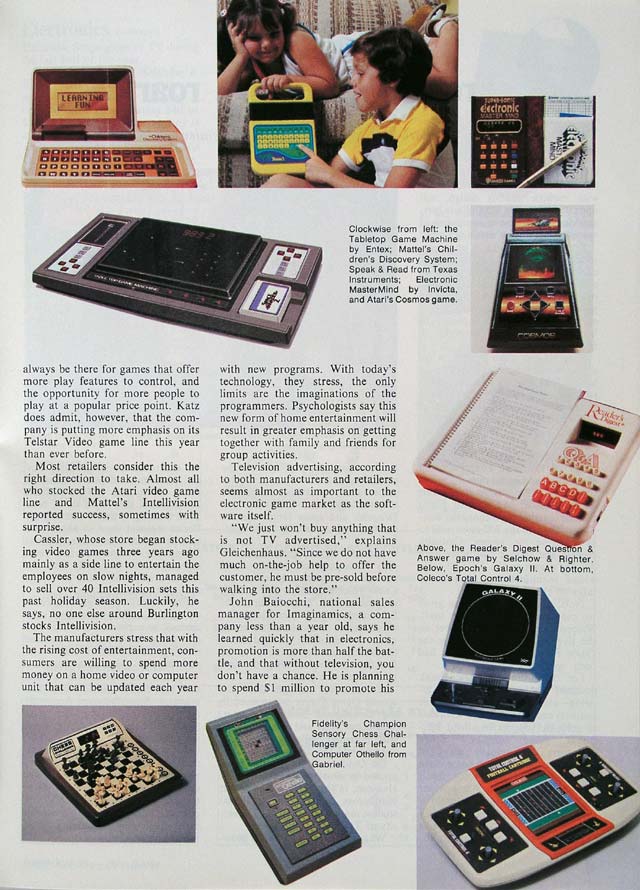 Page 2 of a five page article about Toy Fair 1981 and the shakeout of the Electronic Game market.
Pictures of: Invicta Super-Sonic Master Mind, Entex Tabletop Game Machine, Atari Cosmos,
Selchow & Righter Reader's Digest, Epoch Galaxy II, Coleco Total-Control 4 and Gabriel's Computer Othello.
Back to Books & Magazines page.