Playthings Magazine April 1981 (Special Toy Fair issue).
Click HERE to return to thumbnail view
<BACK = NEXT>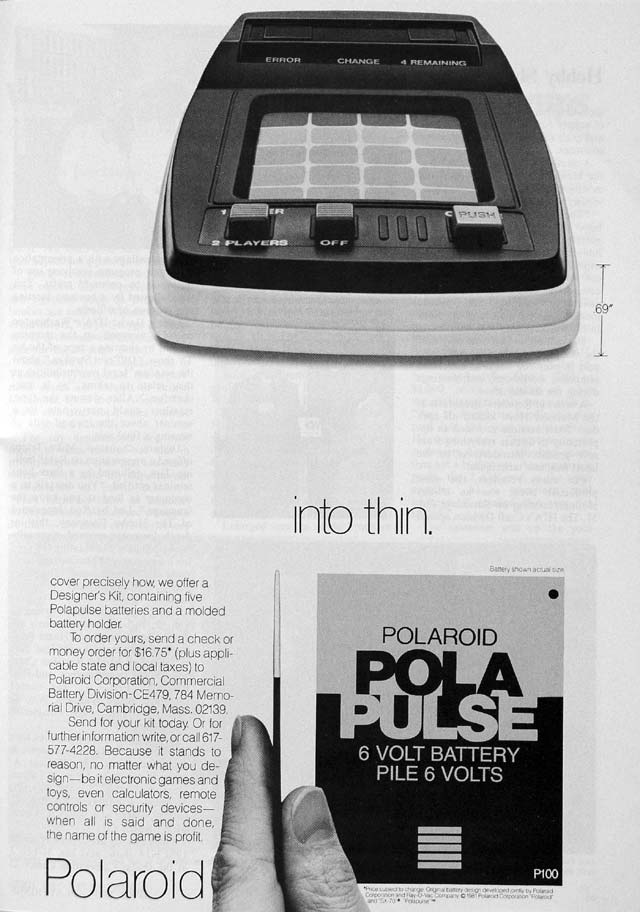 Page 2 of a two-page ad for Polaroid batteries. It's of interest becuase the game shown here is definitely
LJN's Electronic Concentration. I don't know of a single game that adopted the Polaroid battery as it's power source...
Back to Books & Magazines page.