These pages are from Coleco's 1978 Toy Fair catalog.
This is an alternate version of the catalog that I'm including just for reference.
Almost all the pages are identical to the other one.
Click HERE to return to thumbnail view.
<BACK = NEXT>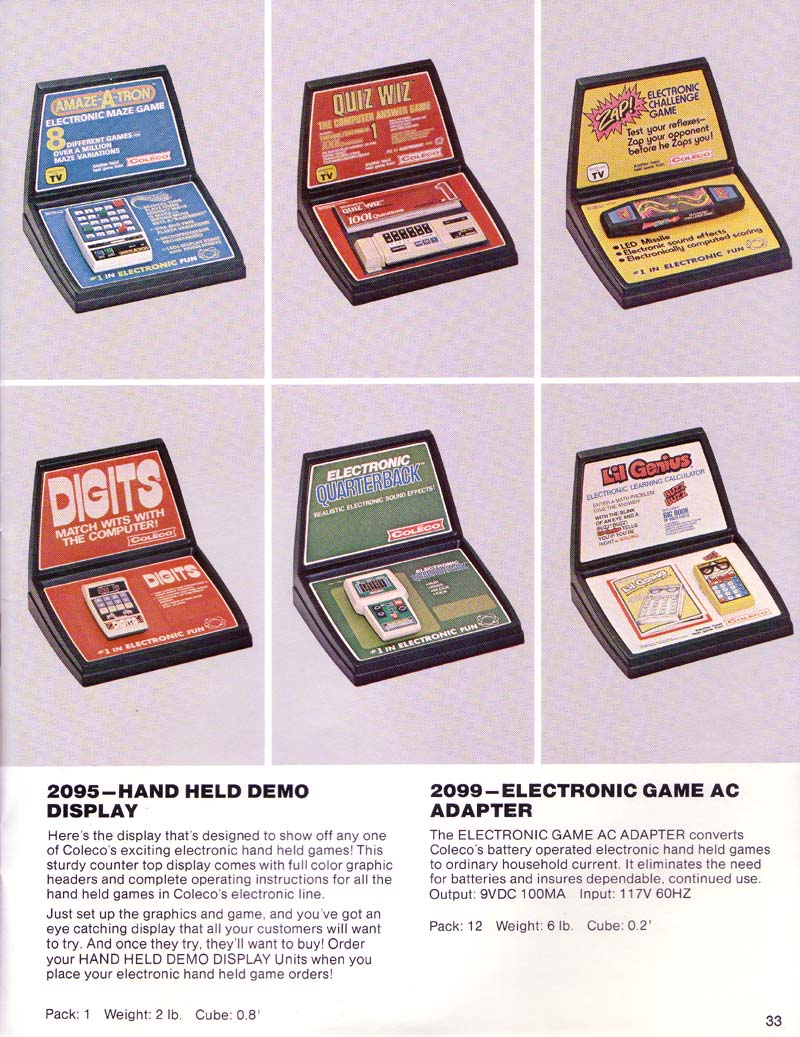 The main different page in this version showing all the counter-top displays for the different handheld games.