These pages are from Coleco's 1980 Toy Fair catalog. Only the pages with handheld games are included:
Click HERE to return to thumbnail view.
<BACK = NEXT>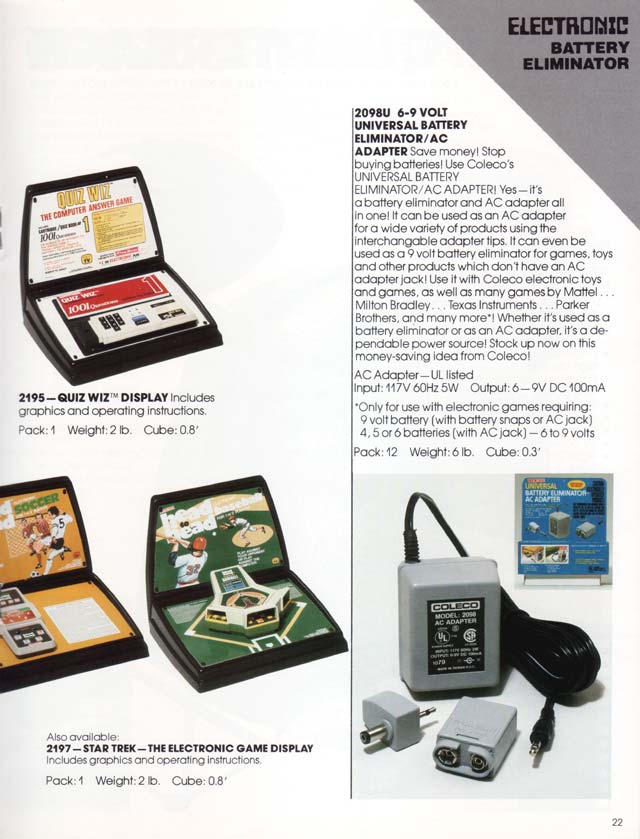 Various store displays for Coleco's handheld games (I want these if anyone has them...),
and the early model of Coleco's Battery Eliminator (before the fake C-cell version).