These pages are from Coleco's 1983 Toy Fair catalog. Only the pages with handheld games are included:
Click HERE to return to thumbnail view.
<PREVIOUS = NEXT>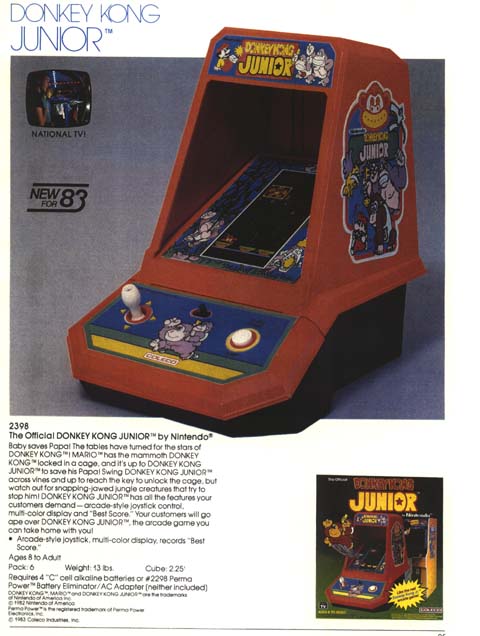 Donkey Kong Jr, this is the prototype version when they were originally going to
go with a VFD like all the others (and it even shows what the box would
have looked like). Coleco eventually decided to go with the
Nintendo Game & Watch style LCD tabletop.