This is a 4-page internal news letter called Bull's Eye. It's dated 1980, I'm not certain how many of these may have been issued.
Click HERE to return to thumbnail view.
<BACK = Main Entex page>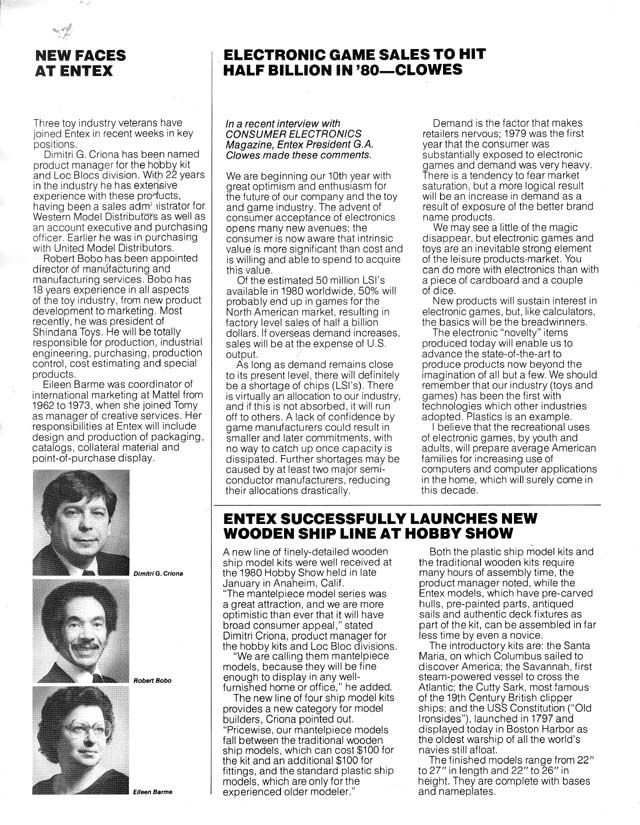 Pictures of the new Entex employees and an article about the sales figures of electronic games.