These pages are from Entex's 1982 Toy Fair catalog. Only the pages with handheld games are included:
Click HERE to return to thumbnail view.
<PREVIOUS = NEXT>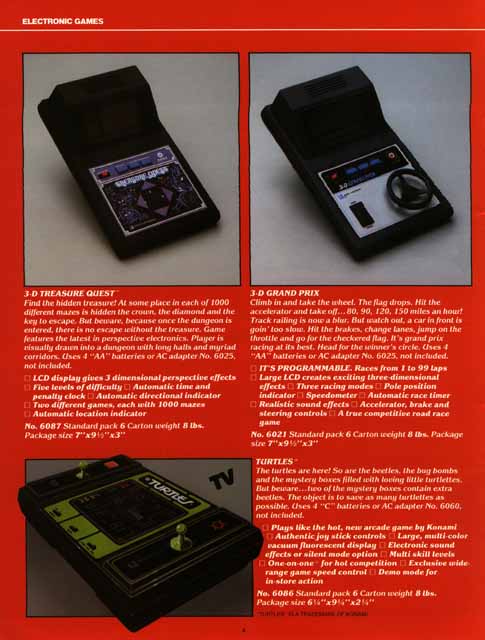 3-D Treasure Quest (released as Escape! 1000 Mazes), 3-D Grand Prix and Turtles.
Escape! was re-branded as Treasure Quest to re-sell it, but I don't believe they ever
actually released it with this name.