These pages are from Entex's 1982 Toy Fair catalog. Only the pages with handheld games are included:
Click HERE to return to thumbnail view.
<PREVIOUS = NEXT>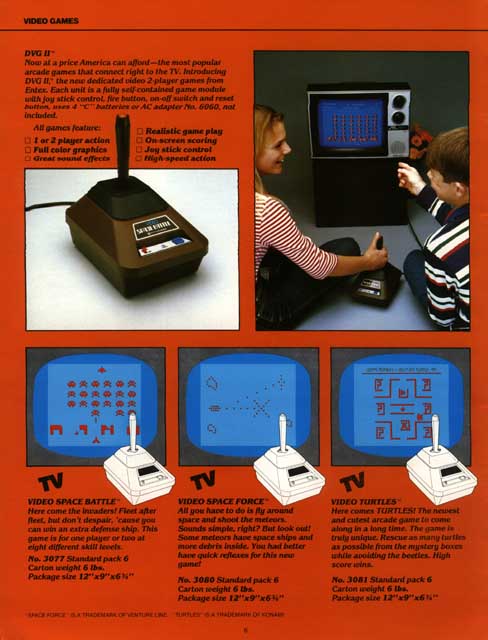 TV Video Games (only 100 or so of each these were ever made, I believe just
for testing purposes or sold in test markets. Haven't seen one in the wild yet...).