Entex Galaxian 2 (1981, VFD, 4 C Batteries, Model# 6023)
View manual
Movie appearance: Doom (Futuretronics version)
Case and electronics designed and programmed by Entex Tokyo
CPU: Hitachi HD38820-A13
Entex Galaxian 2, based on Bally/Midway's Galaxian arcade game. Called Galaxian 2 becuase it can be a two-player game (there is no Entex Galaxian). See also Astro Galaxy and Astro Invader, foreign renames of the same game.
Holding down the Missile button while turning on the machine will start a graphics test.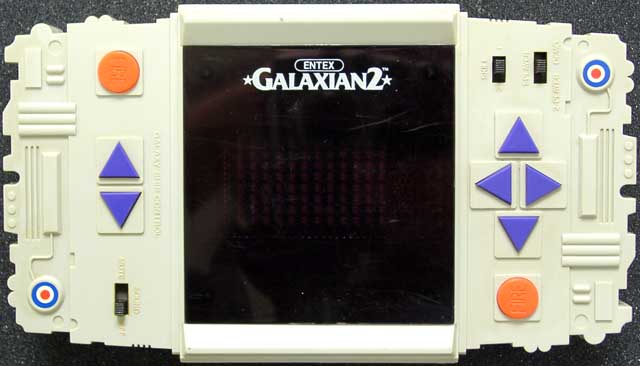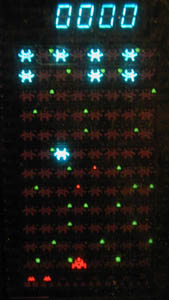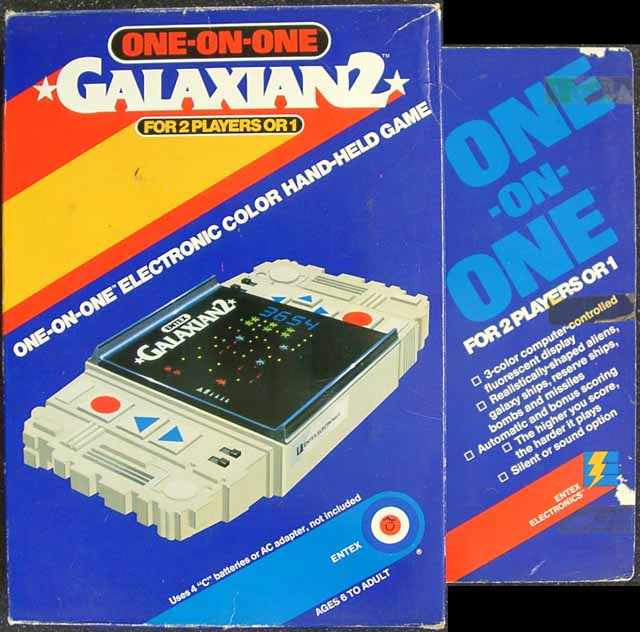 Alternate (foreign) version (released by Futuretronics):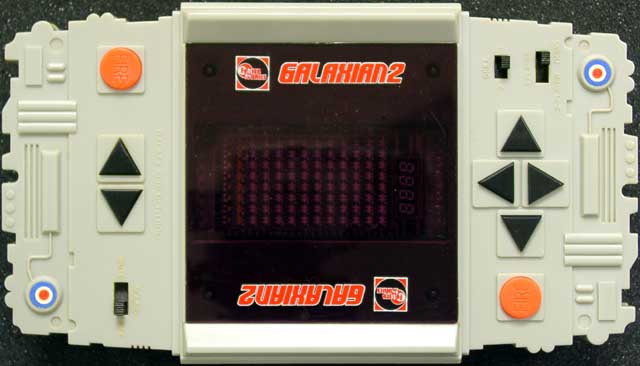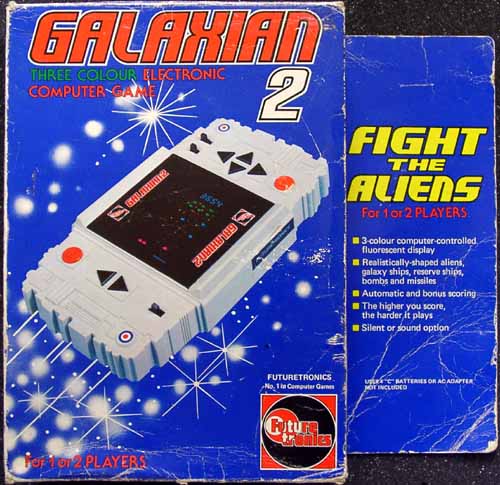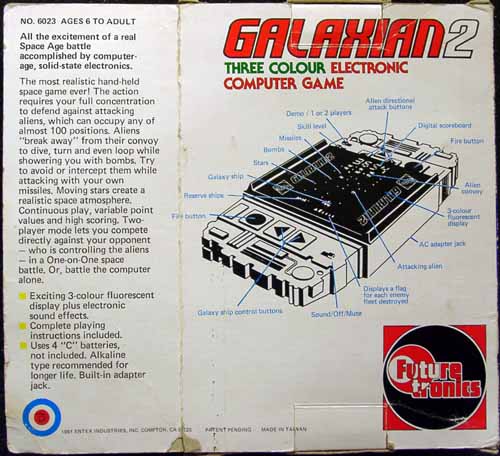 Futuretronics version used in the 2005 movie Doom (click images for more info):