Milton Bradley Big Trak (1979, LED, 9 Volt, Model# 4751)
Not a handheld, but still a really fun little toy... I've had several people ask me about it, so I thought I should include it in the site. The grey one is the U.S. version, the white one is from the U.K.
Big Trak can be seen briefly in the movie E. T. The Extra Terrestrial sitting next to the TV when E. T. first speaks.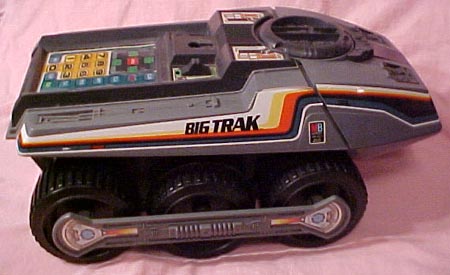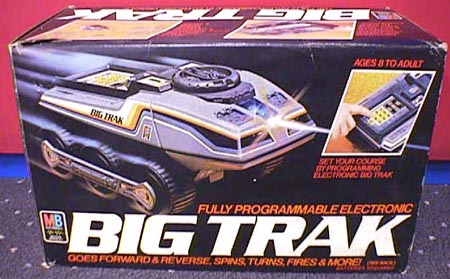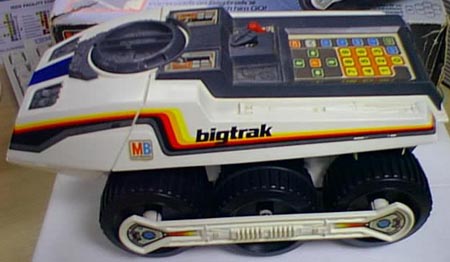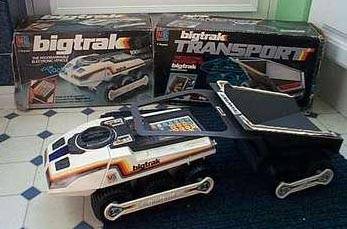 Big Trak can be seen in this image from Universal's E. T.- The Extra-Terrestrial:
(See Handhelds in Movies for more!)

Do I have this? No.