Mattel's Basketball (1978, LED, 9 Volt, Model# 2437)
U. S. Design Patent # D261,402 (patent on the look of the game housing)
View Manual / View the 1,000,000the Basketball, plated in 24k gold!
Basketball was released in two different box styles: The older (original) box was significantly larger than the second (smaller) version, and had a large flap that folded out from the left side of the box. The large version had the game packed in styrofoam blocks, where the smaller version had the game packed in a plastic bubble-wrap bag. (Several of Mattel's earlier handhelds went through this change.) An original price: $31.99 (dated Oct 9th, 1980) Mattel has recently re-released this game as Classic Basketball, and they've added a 3-point shot!
Small box design: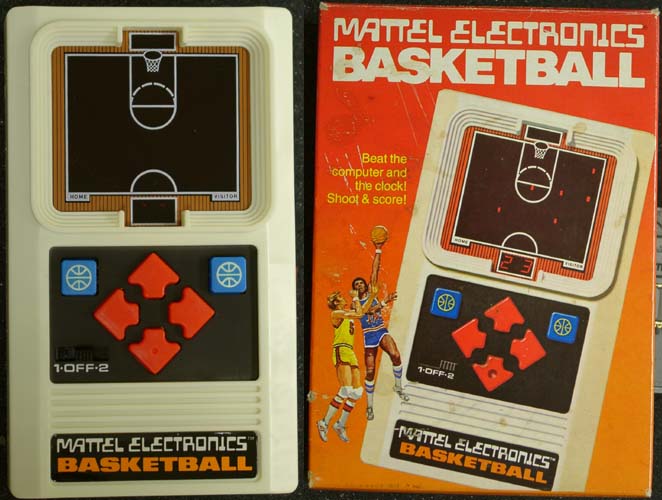 Large box design: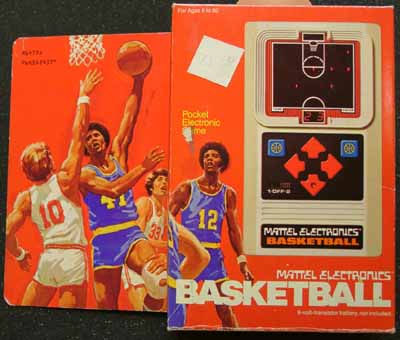 Japanese box: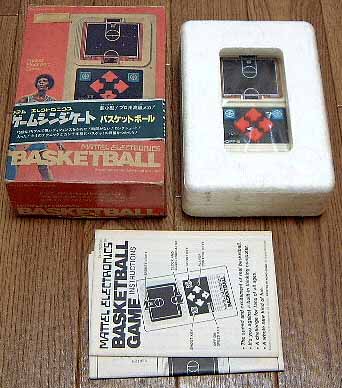 Do I have this? Yes, boxed (large and small).