Mattel's Bee Gees Rhythm Machine (1978, None, 9 Volt, Model# ??)
Music keyboard with music book, which I understand is as cheesy as it seems... :) This 'instrument' was used by the techno group Kraftwerk in their song 'Pocket Calculator,' and can be seen on the inner sleeve of the Computer World LP being played by Ralf Hütter (although it's been painted all black). (Thanks to Mitch Marmel for the pics and info.) Click HERE to play a Macromedia Flash version of this wonderful toy :) (this is a 400 Kb download). Thanks to Joseph Rivers for creating this.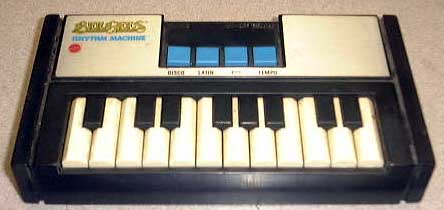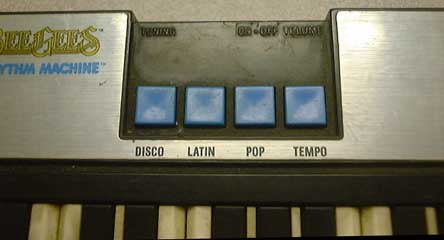 Mattel catalog pic and box: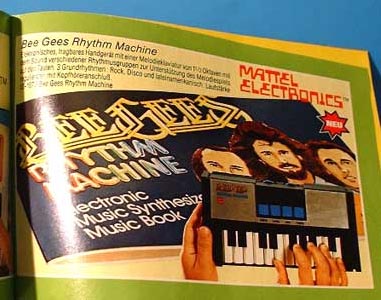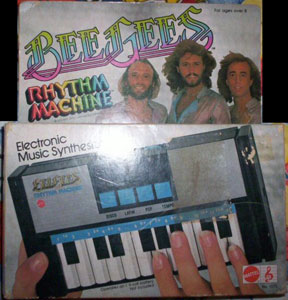 Here's a couple of images of Kraftwerk playing the instrument (in the color picture you can see the 4 blue buttons on the top):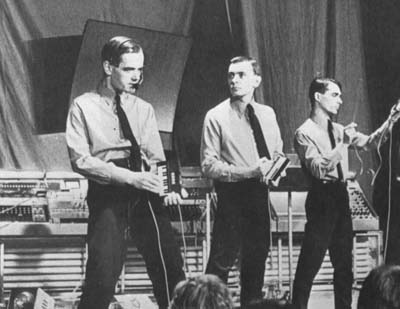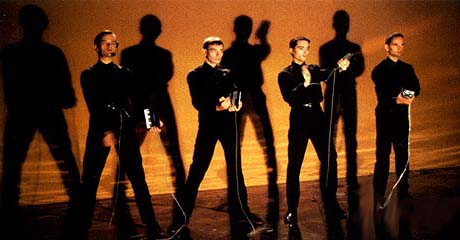 In this picture it isn't painted: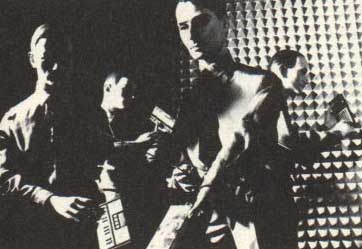 Do I have this? Yes, loose.