Milton Bradley Microvision used in the movie Friday the 13th Part II:
Milton Bradley's Microvision in "Paramount's Friday the 13th Part II" from 1981 (The actors refer to the games as 'football'
and 'hockey,' neither of which were ever made for Microvision. The cartridges are Connect Four and Blockbuster.)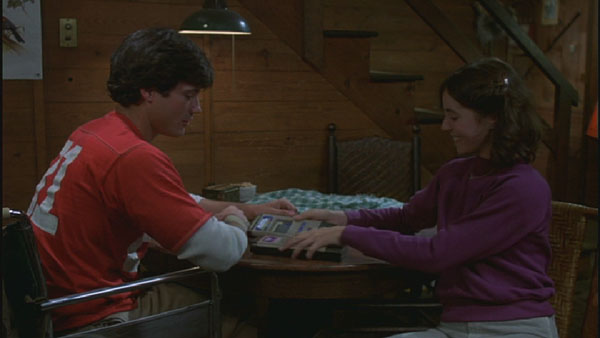 Image copyright Paramount Pictures.