Nelsonic Space Attacker (1981, LCD, Watch Batteries, Model# ??)
View Manual (.PDF file, more info here: Manual Index) (Technically the manual for the Star Trek watch, hopefully it still applies.)
Licensed from Collins Industrial Co. (Hong Kong). They released this watch as Star Trek II: The Wrath of Khan game watch.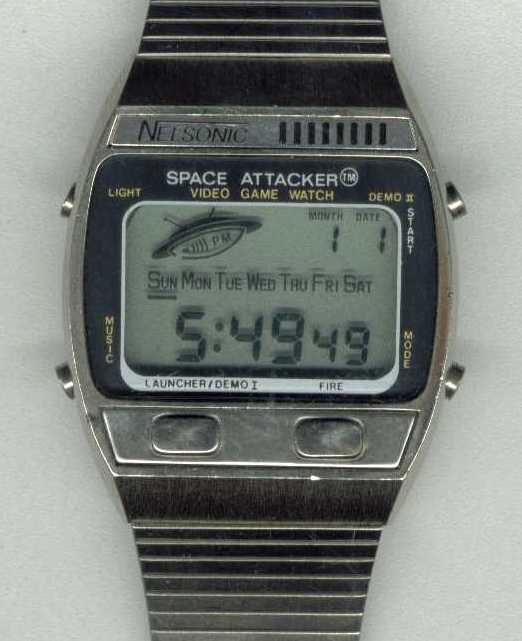 Here it is in game mode: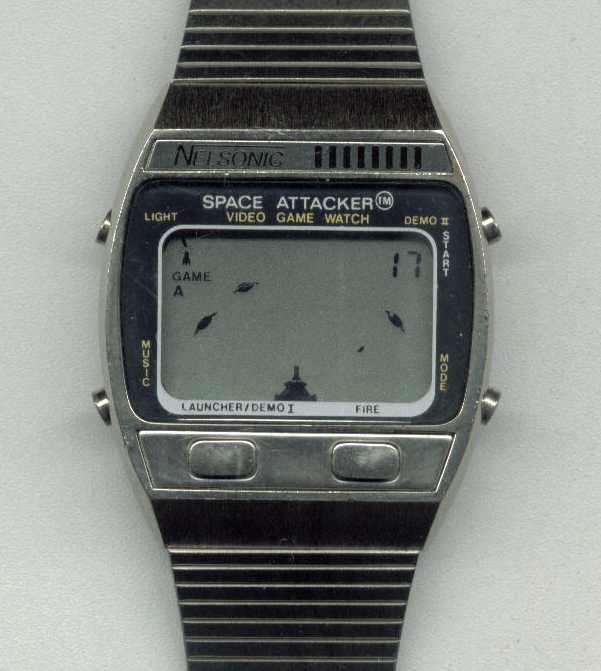 And an alternate version in a black plastic case/band: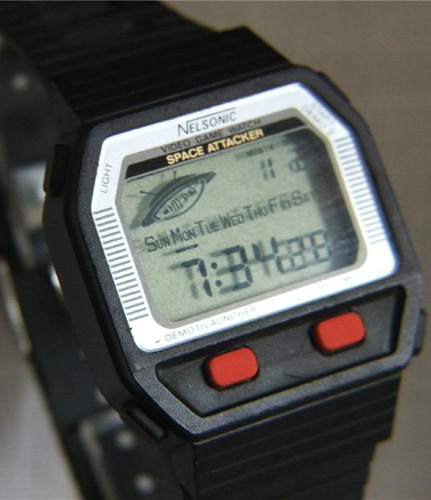 Thanks to mobutu16 from the forums for the pic.
Do I have this? Yes, metal version boxed.