Nintendo G&W Super Mario Bros Promo (19xx, LCD, Watch batteries, Model# YM-901 S)
I've added this Game & Watch just becuase it's very rare, and I thought you all would want to see it. This yellow version of the Super Mario Bros Game & Watch was only given away as a prize to Nintendo players winning the F-1 Grand Prix Tournament in Japan. Only 10,000 of these were made. The first pic shows all the packaging, instructions and winner's letter, all written in Japanese. The second two show the game itself and the little case it came in. More info: The character on the case is Diskun (Mr. Disk), the logo of the Famicom disk system in Japan. There were 4 Famicom disk system tournaments in Japan, and all the prizes came in the same little box. The 1st tournament was Golf Course Japan and the 2nd was Golf US Course. The prize for both of these was a gold disk that could be used in the Famicom disk system. This disk contains data for an extra hole for the game. The 3rd tournament was the F-1 Grand Prix with the special Mario Bros game as the prize. The 4th tournament was 3D Hot Rally. The prize was a special stationary kit as seen below. Each prize originally came in a box similar to the top picture below. These prizes sell for about $350-700 in Japan depending on condition and how complete they are.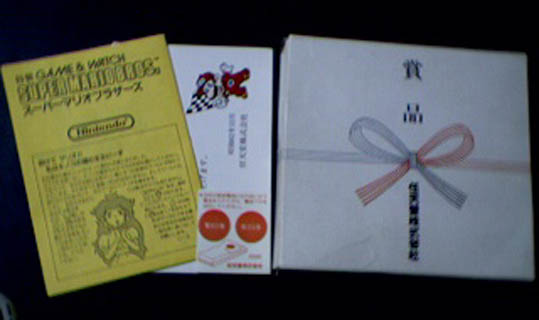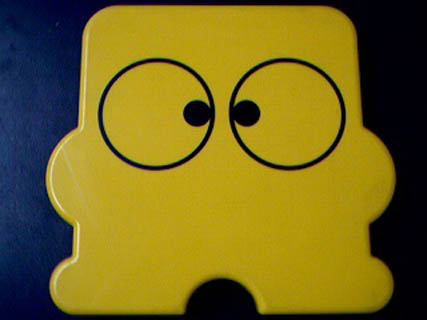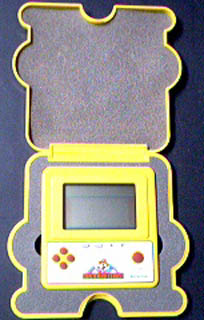 Close-up of the front and back of the game itself: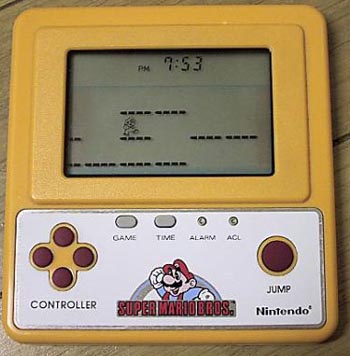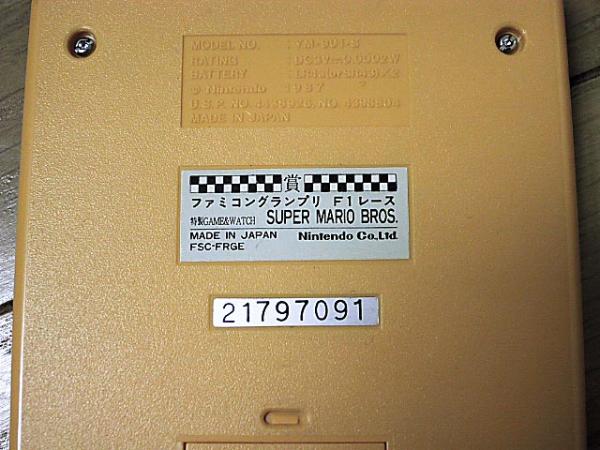 Here are the other prizes: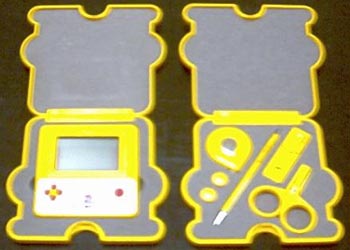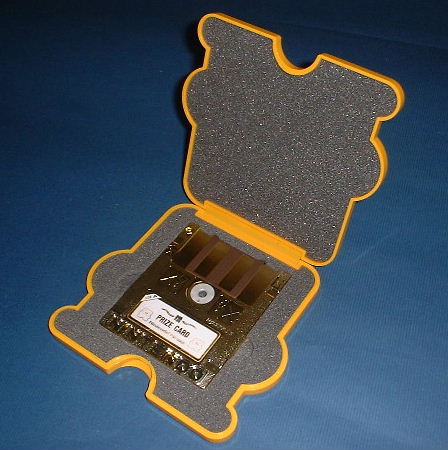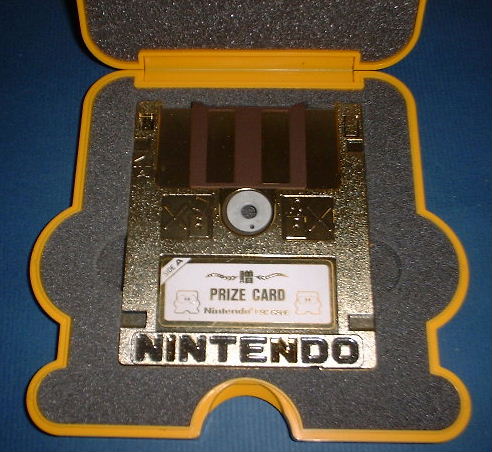 Do I have these? No.