Parker Brothers Merlin (1978, LED, 6 AA Batteries, Model# 3200)
U. S. Design Patent # D256,139 (patent on the look of the game housing)
Designed by: Bob Doyle and Holly Doyle- View the original Prototype!
View Manual
6 games in 1! Second pic is the U.K. box style. This has been re-released by Milton Bradley (I guess Hasbro bought Parker Bros) as Merlin, but a smaller, talking version of the classic game.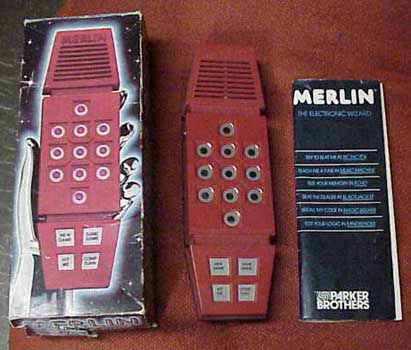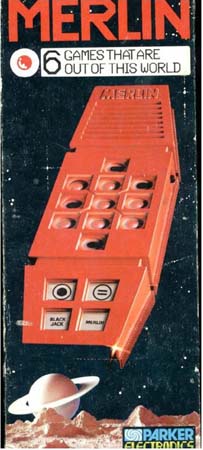 French version, released my Meccano: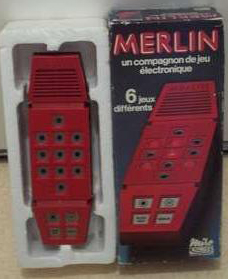 Here's Merlin (and others) being played by a kid in October Films' 'Wet Hot American Summer':
(See Handhelds in Movies for more!)


Do I have this? Yes, boxed.
Tomy's Dr. Smith (Japanese)