Parker Brothers Wildfire Pinball (1979, LED, 6 AA Batteries, Model# 3400)
U. S. Patent # 4,334,679
Designed and programmed by: Bob Doyle
View Manual / Download Simulation (Link to external site- See info below:)
LED based handheld pinball game. Originally priced at $44.96 according to the price tag on my box.
To download the game simulation, go to
irpinball.ztnet.com
, click on 'Downloads' then 'Computer Games and Toys' and then 'Wildfire'. You will also need to download and install the Virtual Pinball engine from 'Essential Files' on the Downloads page.


(Click on thumbnail to enlarge)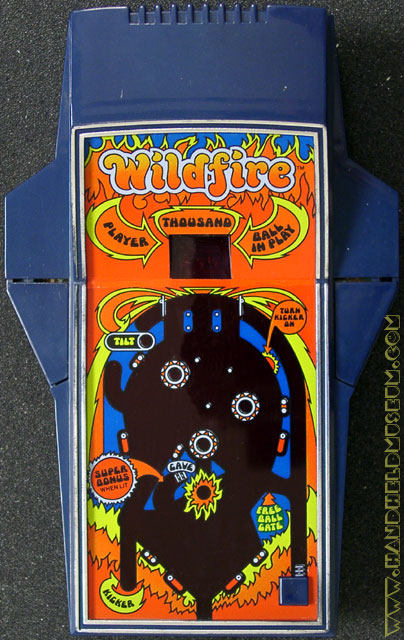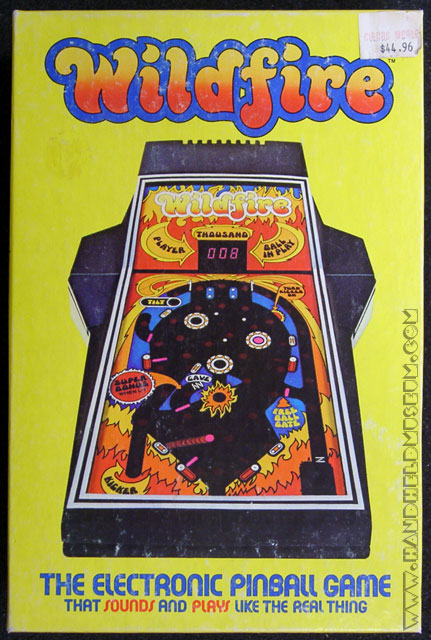 Scott Traylor recently interviewed Bob and Holly Doyle about their days of inventing handheld games (Wildfire and Merlin are their games), and he got some really nice pictures of the early handmade prototypes of both. These two pictures are two different stages of the development of the game:
Click on image for high resolution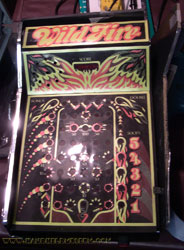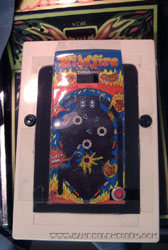 Do I have this? Yes, complete (this is mine pictured)