Tiger Shifty (1989, LCD, 2 AA batteries, Model# 7-525)
Shifty is an electronic puzzle game that has 24 built in puzzles, and a 25th "scramble" puzzle that is never the same twice. This is a touch-screen game, you simply touch one of the little squares and slide your finger to where you want it to go. If you slide one off the edge, it 'flips' to the back, and you can use 'See-Thru' mode to see them (the LCD just changes to show you what is located behind what you can currently see). Being a portable handheld game it was designed with a built-in 'cover'. You can close it to protect the screen as seen below: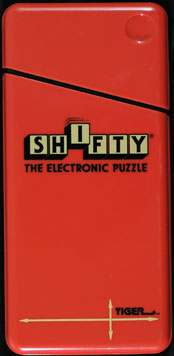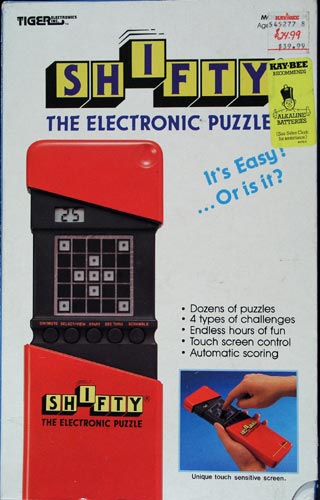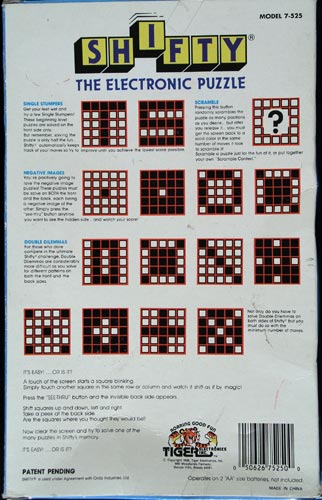 The front of the box is a large flap that when opened reveals part of the game itself inside the box: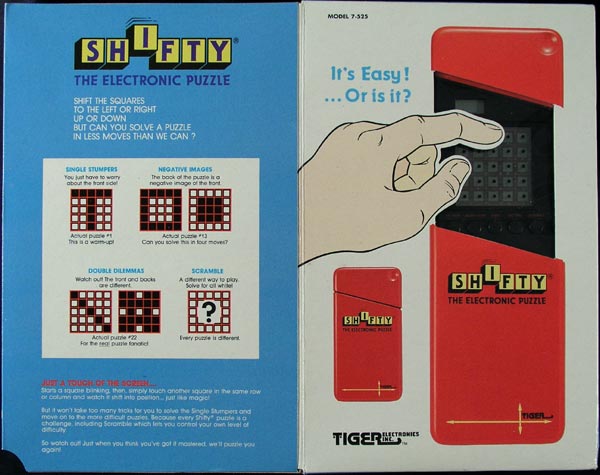 Do I have this? Yes, boxed.