These pages are from the J. C. Penny 1982 Christmas catalog.
Click HERE to return to thumbnail view
<BACK = NEXT>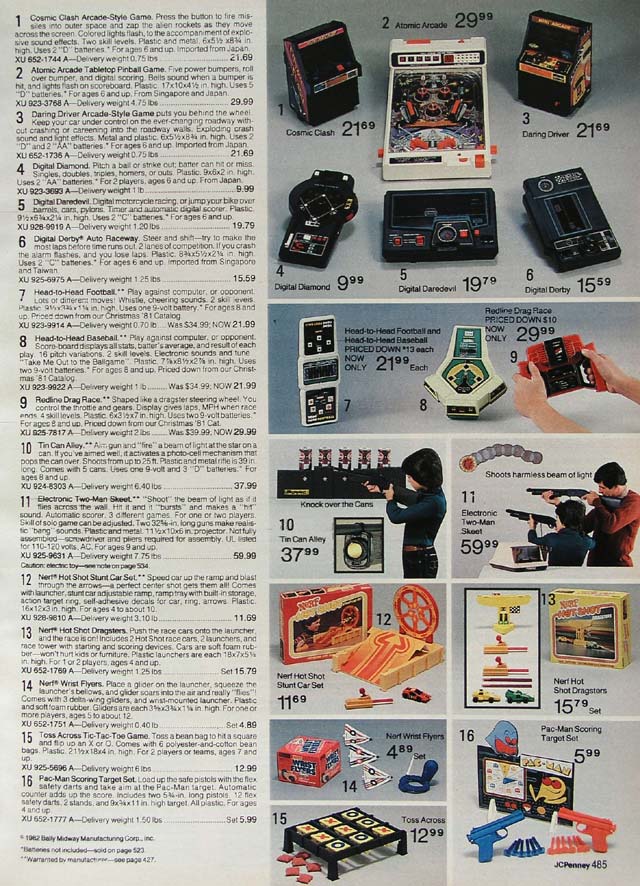 Tomy Cosmic Clash, Daring Driver, Digital Diamond, Digital Daredevil, Digital Derby.
Coleco Head to Head Football, Head to Head Baseball; Kenner Redline Drag Race.
Back to Books & Magazines page.