These pages are from a Japanese design magazine called Design News (#111, Sept 15th, 1980).
I'm not exactly sure of the nature of the article, but I think it's like a trade magazine for
designers and seems to be focusing specifically on Bambino's uniquely designed games.
Click HERE to return to thumbnail view
<BACK = Main Books & Magazines page>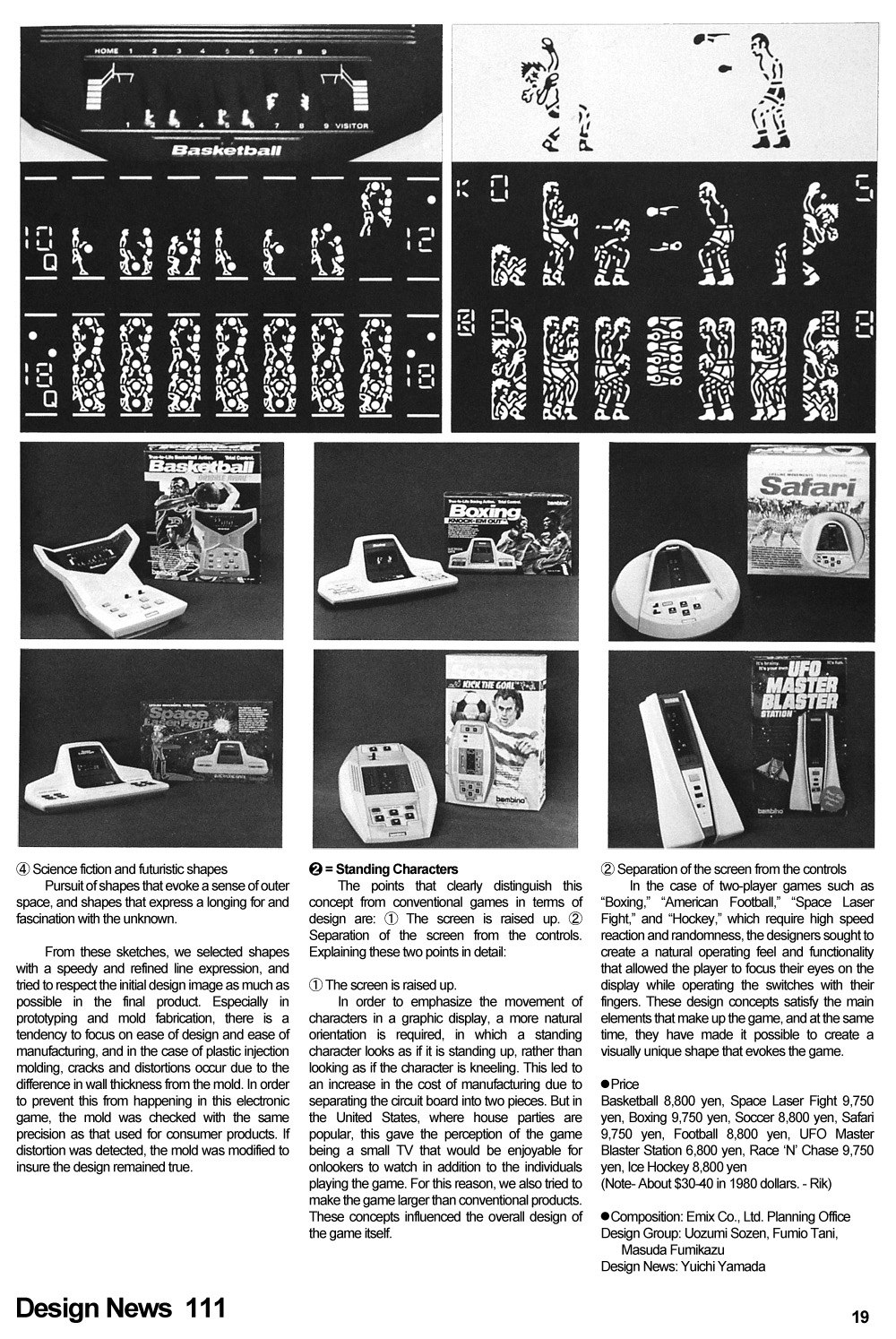 Looks like some design studies of the VFD display of Basketball and Boxing.
Game & box pictures of Basketball, Boxing, Safari, Space Laser Fight, Soccer and UFO Master Blaster.
Looks like a list of original prices in that last paragraph ranging from 6,800 Yen to 9,750 Yen.
Back to Books & Magazines page.