These pages are from a Japanese Electronic Game magazine published on Oct 25th, 1982.
Click HERE to return to thumbnail view
<BACK = Main Books & Magazines page>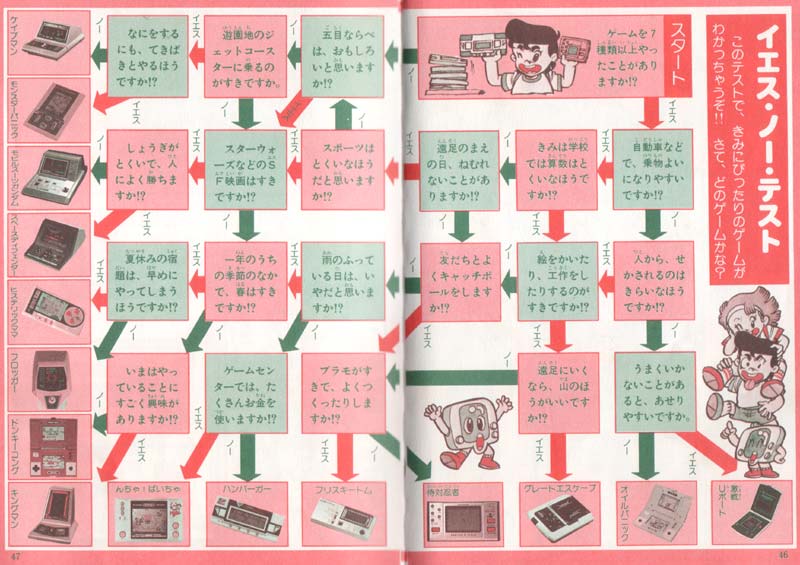 Some sort of reference to 15 specific games. Anyone want to translate? The next 81 or so pages deal specifically with these 15 games.
Each one has it's own section of pages that feature little cartoons about the game play, instructions on how to play and beat the
game, scoring and screen diagrams, and probably other things that I can't read. :)
The section following this appears to be a lesson about how games are created, from the design stage to programming, and then
manufacturing and delivery to stores. And finally an Electronic Game Q&A section where questions are answered about
care and handling of your games, do's and don't's, etc...
Back to Books & Magazines page.