These pages are from Popular Electronics magazine, January 1978. Features a 7 page article about all of the latest electronic gaming devices (handheld and console) including the early Mattel games.
Click HERE to return to thumbnail view
<BACK = Main Books & Magazines page>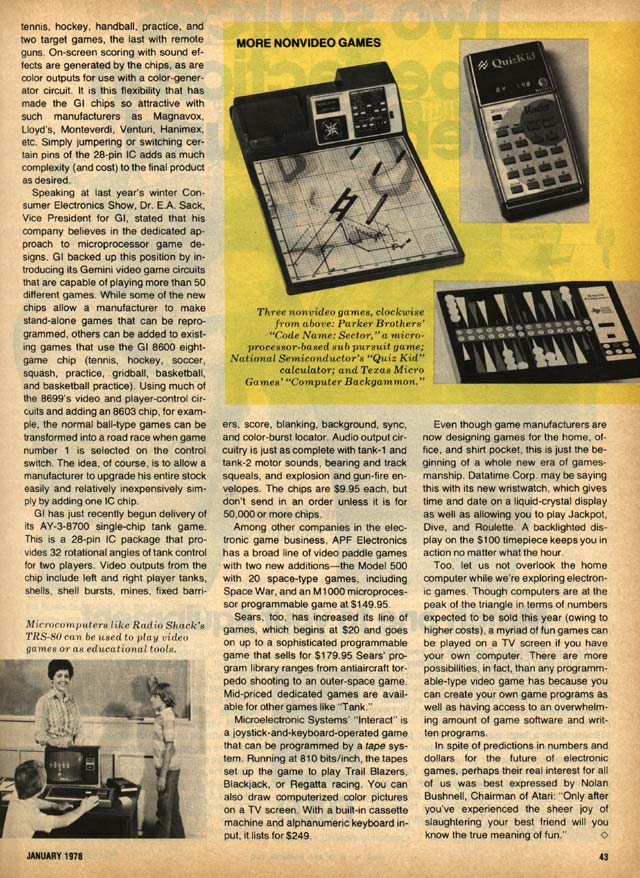 Upper right image is National Semiconductor's Quiz Kid.
Back to Books & Magazines page.