Playthings Magazine April 1981 (Special Toy Fair issue).
Click HERE to return to thumbnail view
<Main Books & Magazines page = NEXT>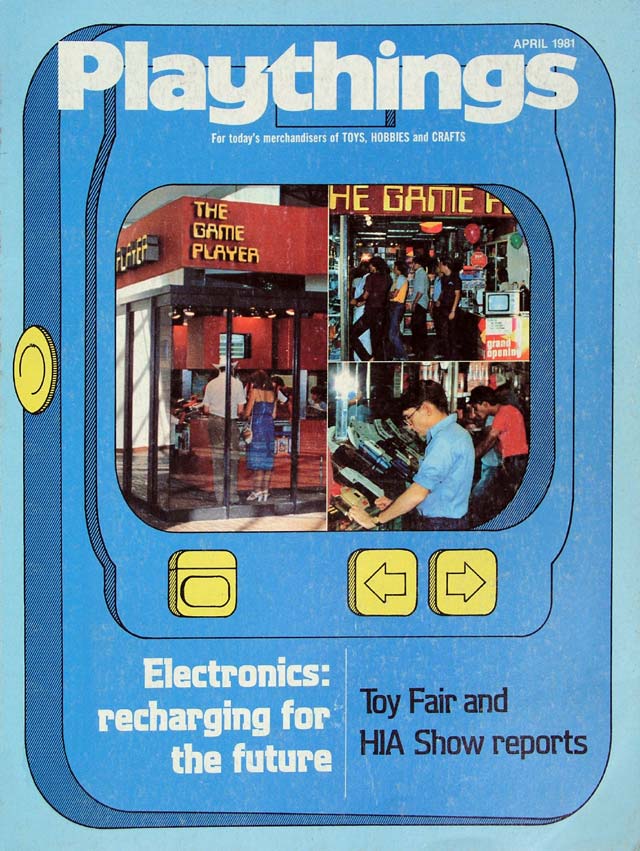 Cover with a sylized drawing of a handheld game featuring pictures from a huge toy store in Houston, TX
called The Game Player. They had the idea of having all their electronic games on display all year to incourage
sales of the games during the non-holiday shopping season. On display at the store are
Parker Bros Bank Shot, Radio Shack Fireaway, Mattel Football, Bandai Super Missile Invader and others.
Back to Books & Magazines page.