Playthings Magazine April 1981 (Special Toy Fair issue).
Click HERE to return to thumbnail view
<BACK = NEXT>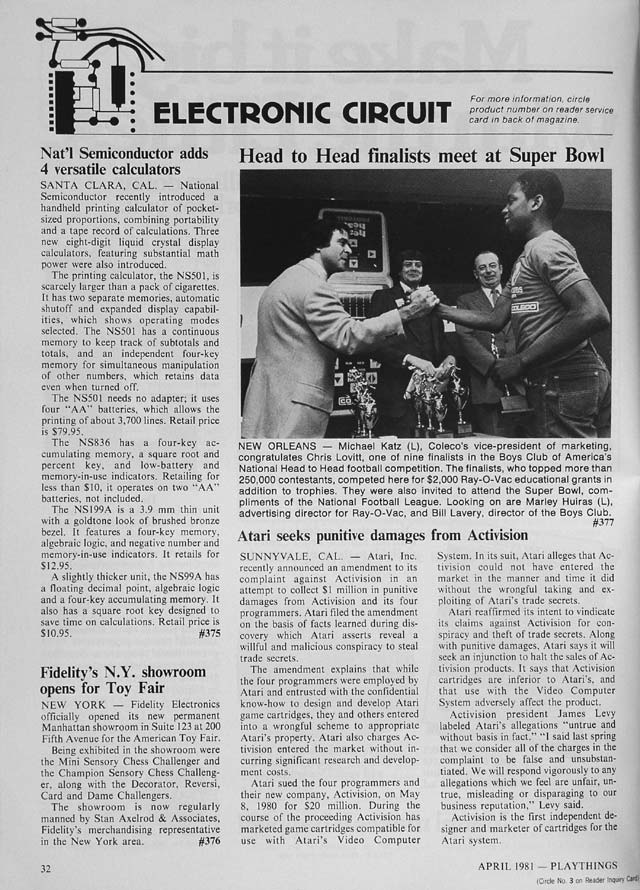 Various articles about electronic games including a picture of one of the nine finalists of the Boys Club of America's
National Head to Head Football competition (I assume sponsored by Coleco).
Chris Lovitt is being congratulated by Coleco's vice-president of marketing Michael Katz.
Back to Books & Magazines page.