Handheld Museum | Forum | Dev Kits | PSP Stuff | Conventions | Movie Props
Epoch Computer Beam Gun Professional
(1984, VFD, 4 C (in the target)/2 AAA (in the gun), Model# 37510)
CPU: NEC uPD553C-296
View/download PDF instruction manual
This is a different game. There's a little VFD outlaw on the target that you have to shoot with the gun from a distance of several feet before he shoots you. Fairly rare Japanese game.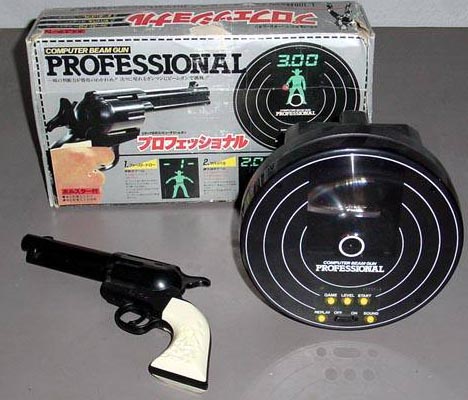 Here's a complete one with the holster and little fake bullets (under the gun):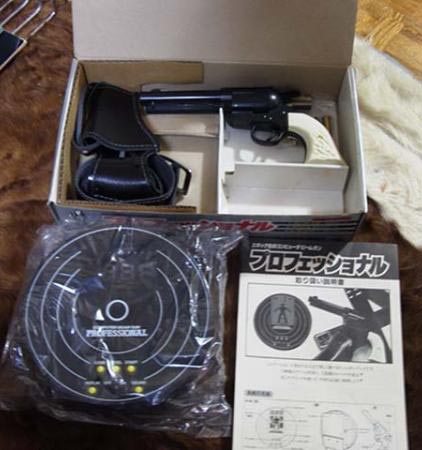 Do I have this? Yes, boxed.