Parker Brothers Q*Bert (1983, VFD, 4 C Batteries, Model# 3335)
View Manual
Excellent handheld conversion of Gottlieb's Q*Bert arcade game! Check out the Guts section to see the inside of this game!
Holding the controller in any direction while turning it on will cause the game to beep. Release the controller and then: Upper-right- high pitch test, Lower-right- lower pitch test, Upper-Left- graphics test (hold to scroll up), Lower-left- top number check.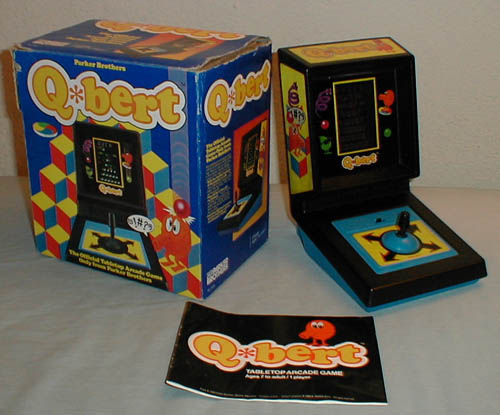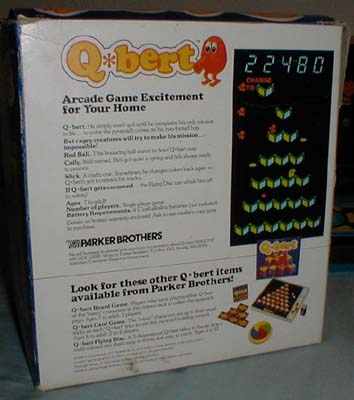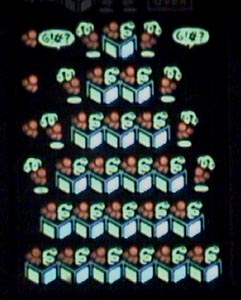 Do I have this? Yes, boxed (this is mine pictured.)