Tiger King Kong (1981, LCD, 4 C Batteries, Model# 7-701)
View Manual
I found this in a Tiger games catalog with some screen shots. It's obviously the first stage from Nintendo's Donkey Kong arcade game, and it looks like it might also be able to do the 'rivets' stage. The catalog shows the screen shot on a sticker, and under the sticker you can see that the screen was originally designed with ramps, just like the first stage in the arcade game. Maybe the design change was done to implement the rivets stage. Game has a colored LCD panel and a backlight. The backlight is accessible by a little cover on the back for replacement.
Games in the Tabletop series (5 found so far, and 1 Unreleased): Jawbreaker, King Kong, Monster Maze, Smurfs, Space Invaders and Star Castle (believed to be Unreleased).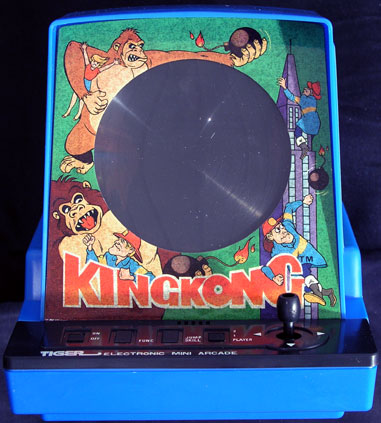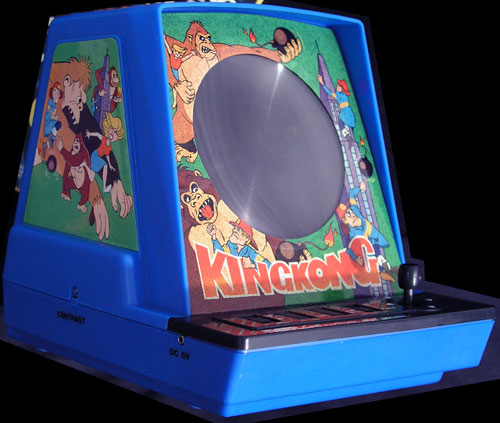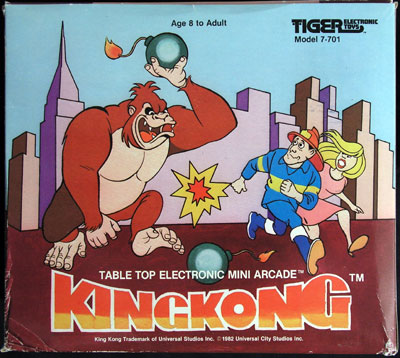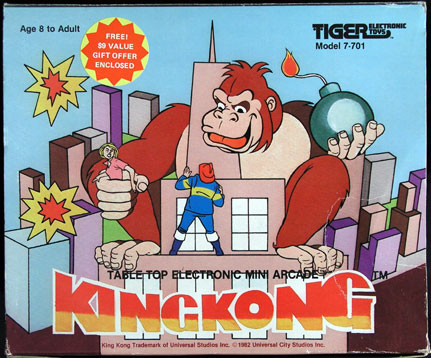 Here's a different pic from the 1982 Tiger games catalog, and a screen shot from the catalog.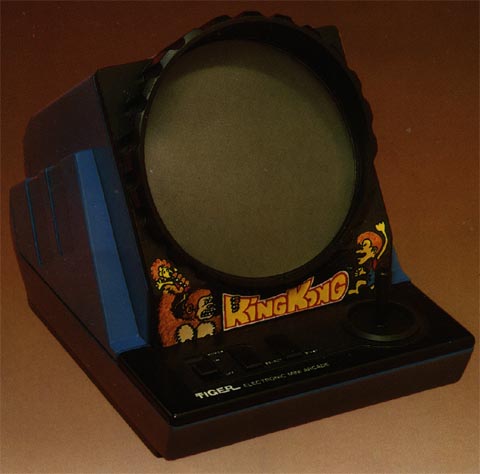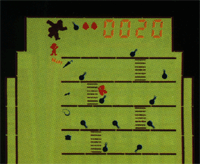 Do I have this? Yes, boxed.