Tomy Tuxedo Sam Tarotstar (19xx, LCD, Watch batteries, Model# ?)
It predicts your love future, or you can play a game... Available in two colors. Based on Tarot reading to some degree, there seems to be a more series Tarot reading version of the game called Neopentagram Tarotstar.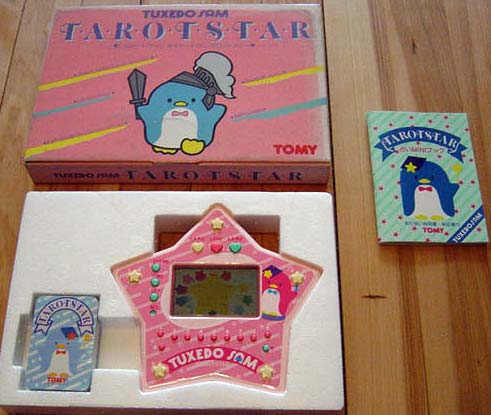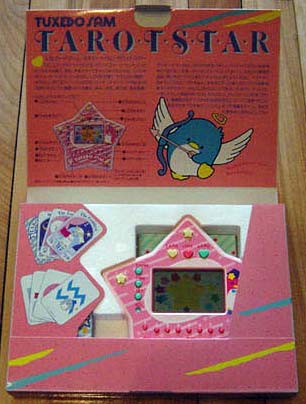 Blue version from Japan, not sure if it's Tarot related or not: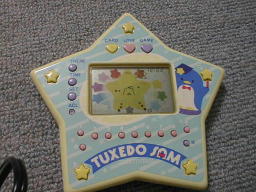 Do I have this? No.