These pages are from Electronic Games magazine, September 1983. Features handheld games in the 1984 Arcade Awards contenders and Stand Alone Scene sections.
Click HERE to return to thumbnail view
<BACK = NEXT>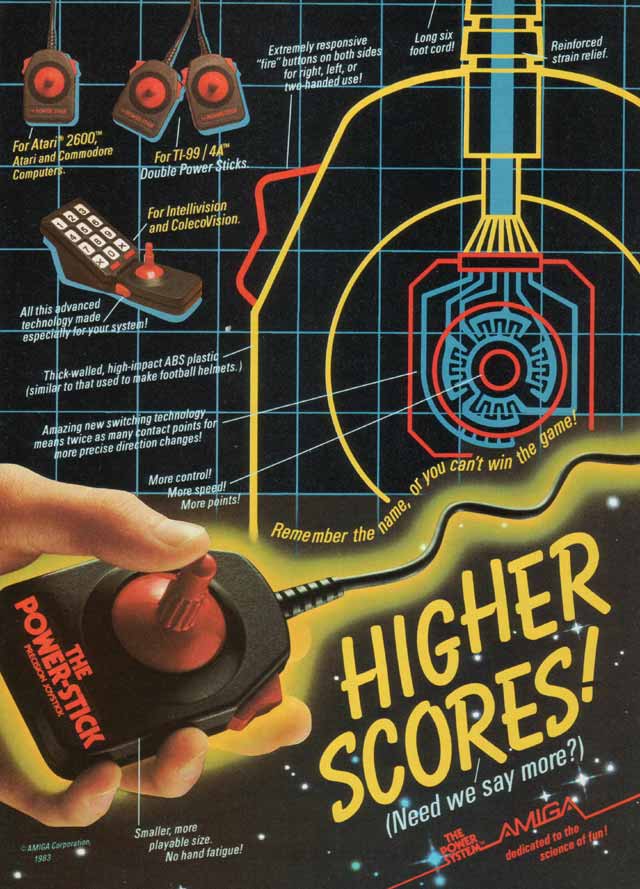 This is the Amiga Power-Stick (no relation to Atari). I put this in here becuase was the ONLY joystick I
ever used with my Commodore 64 computer back in the 1980's. If anyone has one boxed, or has the
Coleco Vision version of it, I'd be very interested in buying it from you (I have loose ones, I need a boxed one).
Back to Books & Magazines page.