These pages are from Electronic Games magazine, September 1983. Features handheld games in the 1984 Arcade Awards contenders and Stand Alone Scene sections.
Click HERE to return to thumbnail view
<BACK = NEXT>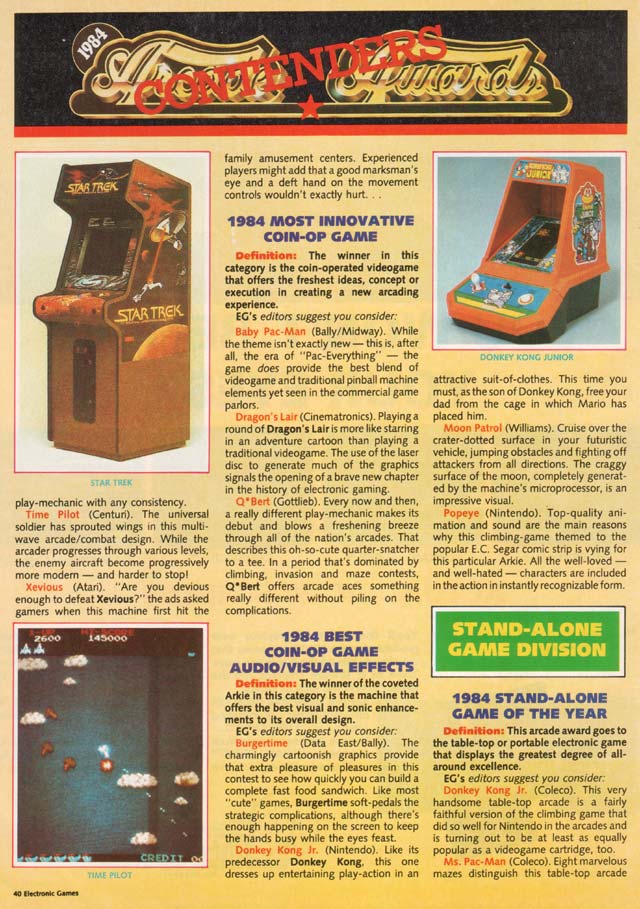 The nominees for the 1984 Arcade Awards! Featuring a Stand-Alone (handhelds) section!
Coleco's Donky Kong Jr. (the prototype version) and Ms. Pac-Man are mentioned here.
Back to Books & Magazines page.