These pages are from a Japanese Electronic Game magazine published on Oct 25th, 1982.
Click HERE to return to thumbnail view
<BACK = NEXT>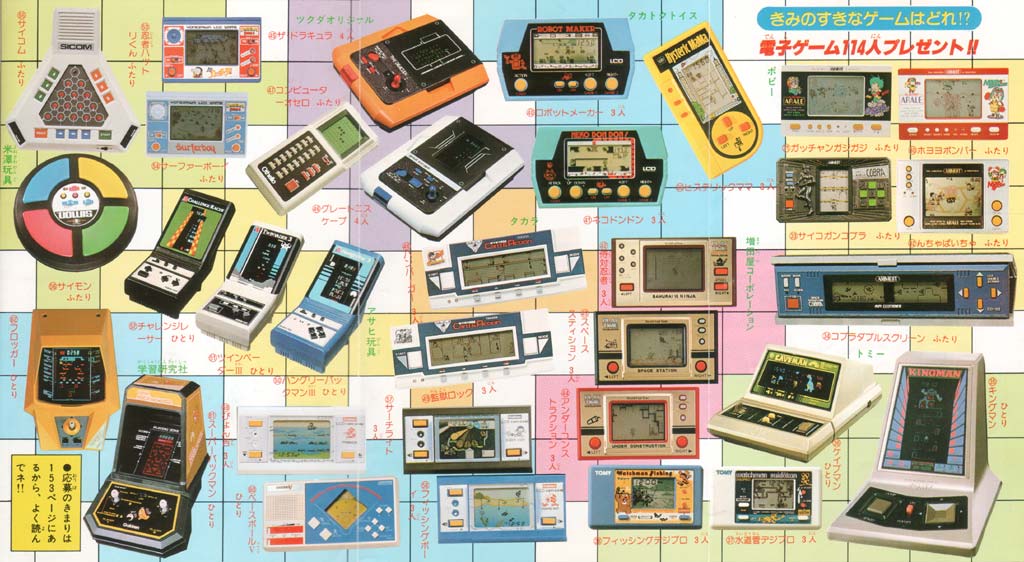 This is the other side of the large, 3-page fold out page just inside the front cover. Again, I'll leave it up to you to identify every game... :)
(I love how Simon is always upside-down...)
Back to Books & Magazines page.