These pages are from a Japanese Electronic Game magazine published on Oct 25th, 1982.
Click HERE to return to thumbnail view
<BACK = NEXT>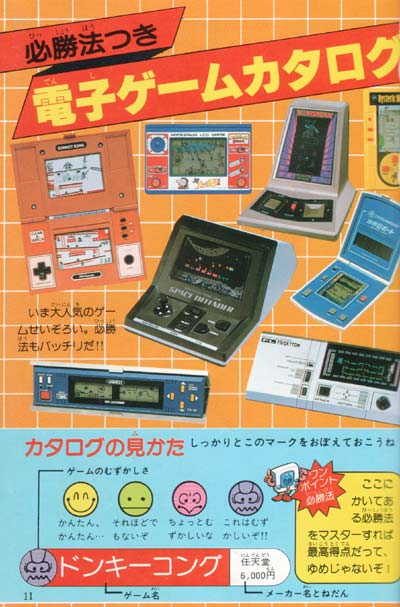 Okay, this is the first normal page, after the huge fold-out. Here it shows
you the grading scale with the little faces. I'm not sure if it's the quality
of the game they are rating, or the difficulty... (Anyone help with that?)
Back to Books & Magazines page.