These pages are from a Japanese Electronic Game magazine published on Oct 25th, 1982.
Click HERE to return to thumbnail view
<BACK = NEXT>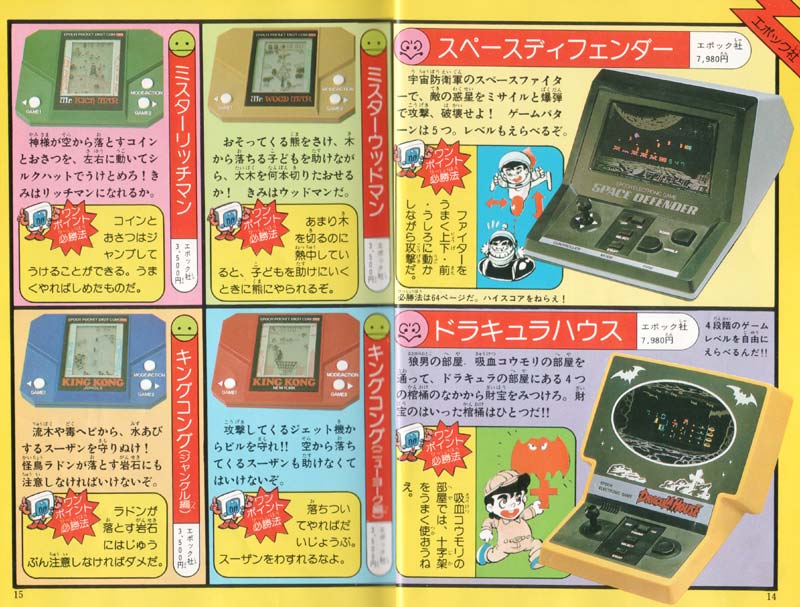 Epoch games: Space Defender, Dracula House, Mr. Rich Man, Mr. Wood Man, King Kong Jungle and King Kong New York.
Back to Books & Magazines page.