These pages are from a Japanese Electronic Game magazine published on Oct 25th, 1982.
Click HERE to return to thumbnail view
<BACK = NEXT>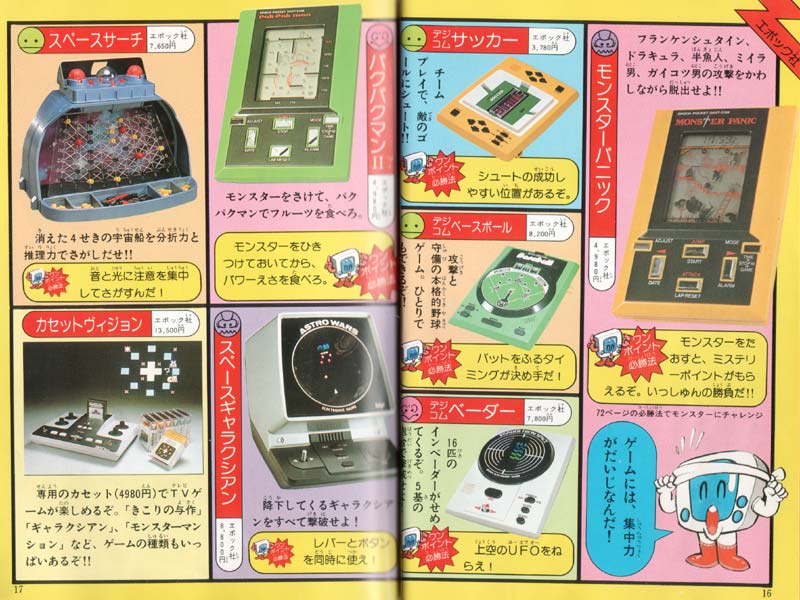 Epoch games: Monster Panic, Soccer (Exciting Game), Invader From Space, Pak Pak Man, Astro Wars and two other games I don't recognize.
Back to Books & Magazines page.