These pages are from a Japanese magazine called Game Watch! from 1999. (This is Volume 2 of a 2-part series.)
Click HERE to return to thumbnail view
<BACK = NEXT>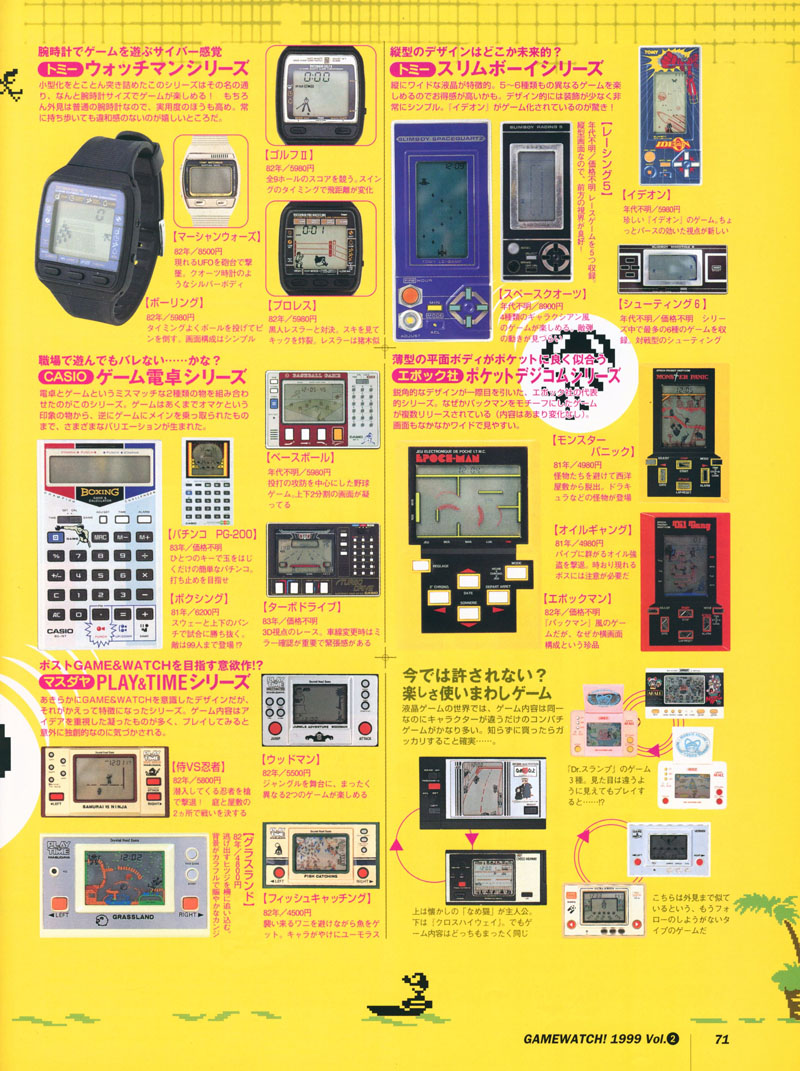 Tomy Watches: Bowling, Martian Wars, Watchman Golf II and Watchman Pro Wrestling.
Tomy Slimboy Series: Space Quartz, Racing 5, Ideon and Shooting 6.
Casio Calculator Games: Boxing, Pachinko, Baseball and Turbo Drive.
Epoch LCDs: Epoch-Man (French version by I.T.M.C.), Monster Panic and Oil Gang.
Masudaya Play & Time: Jungle Adventure, Samurai vs Ninja, Grassland and Fish Catching.
Bandai Namen nayo, Cross Highway; Popy Kaiju Asobo, Ncha! Bycha, Oha Konban Chiwa;
Nintendo Vermin and a Soccer game (can't make out the maker...).
Back to Books & Magazines page.