Playthings Magazine April 1979 (Special Toy Fair issue).
Click HERE to return to thumbnail view
<BACK = Main Books & Magazines page>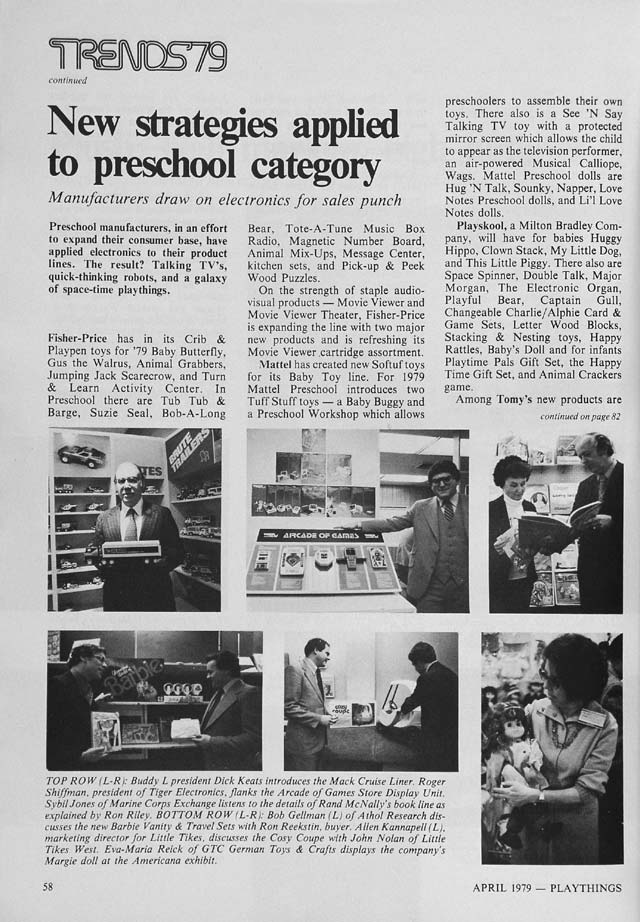 A section of the magazine called 'Trends 79' talking about the hotest trends and fads of the time.
Top row, center picture: Tiger's booth at Toy Fair with a bunch of their games visible on display:
Raceway, Computer Baseball, Copy Cat, Sub Wars and Rocket Pinball.
Back to Books & Magazines page.