Playthings Magazine April 1979 (Special Toy Fair issue).
Click HERE to return to thumbnail view
<BACK = NEXT>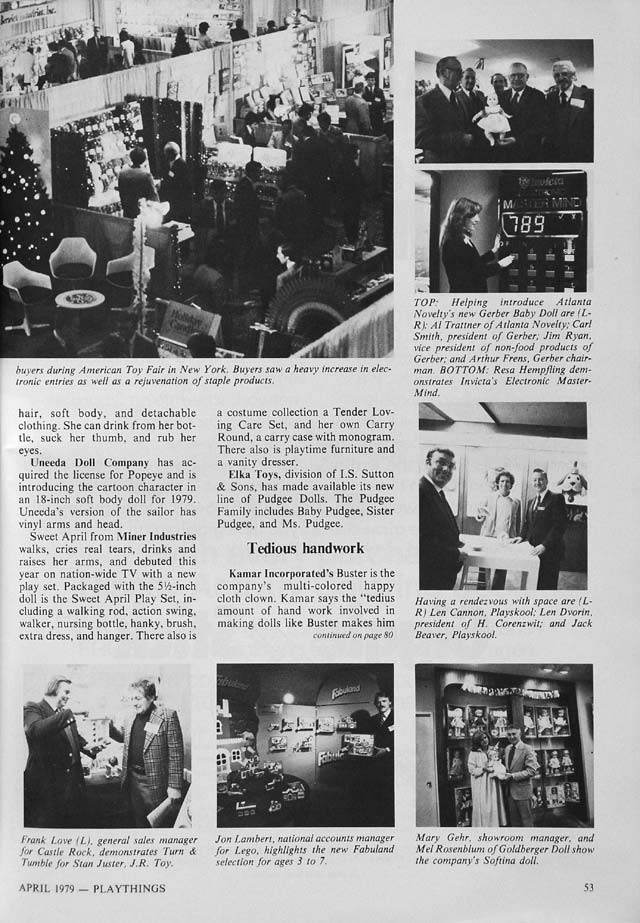 A section of the magazine called 'Trends 79' talking about the hotest trends and fads of the time.
Check out the second picture on the right: A huge model of Invicta's Electronic Master Mind!
Back to Books & Magazines page.