Coleco Donkey Kong (1982, VFD, 4 C Batteries, Model# 2391)
View Manual
One of the cool, arcade game shaped handhelds (or tabletops, they aren't easy to hold...), based on Nintendo's Donkey Kong arcade game. These are much-desired collectibles, and aren't always easy to find in really good condition. They each (Frogger, Donkey Kong, Galaxian, Pac Man, Ms Pac Man) have a sticker on the top of the game, front, left side and right side, as well as a plastic sticker on the control panel. One or more of these is frequently damaged or missing. There is also an instruction sticker on the bottom of each of them. They should also have an egg-shaped knob on the end of each joystick (this was only held on with a screw, and was also subject to disappearing.) An original price: $54.95.
Luca Antignano has recently written a simiulator for this game (available from his website: madrigal.retrogames.com), and during development he discovered a cheat! First, some info: There are two different screens you have to play and 8 levels of difficulty, thus you play level 1, screen 1, level 1, screen 2 (1-1, 1-2), and then so on (2-1, 2-2, 3-1, etc...) At the end of each level you get a certain bonus score starting with 1000 for completing level 1-1. So, on to the cheat: Hold the joystick UP while turning the game on. The game will start immediately, but you are basically on level 0, screen 1. When you complete it you get 0 points, thus the assumption that you have basically started BACK on level from #1. The really cool thing is that you have about 8 or 9 lives (it says 2, but they won't decease until you've died 6 times).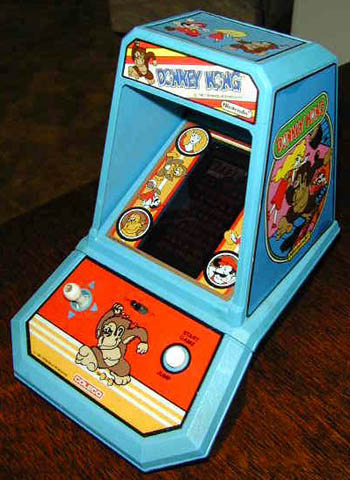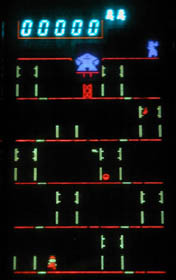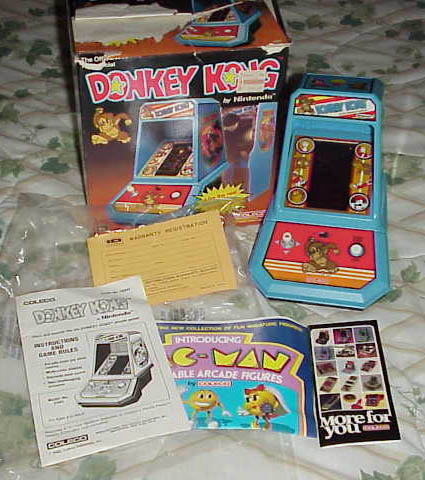 Donkey Kong has appeared in the Warner Bros movie Gremlins, being played by the evil gremlin Stripe. I'm not sure why there is a Donkey Kong Jr. sticker on the back of the game... (See Handhelds in Movies for more!)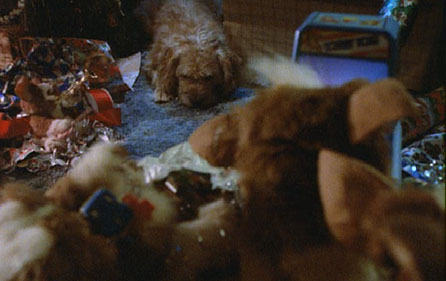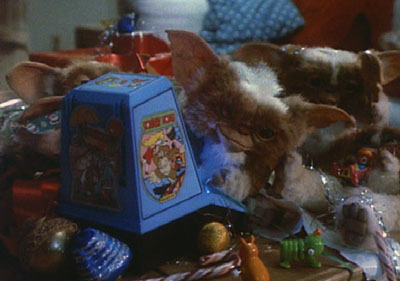 Post cereal was also giving away 5,000 Coleco mini arcades in 1984: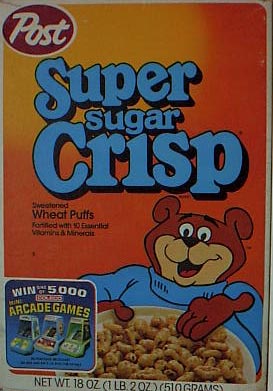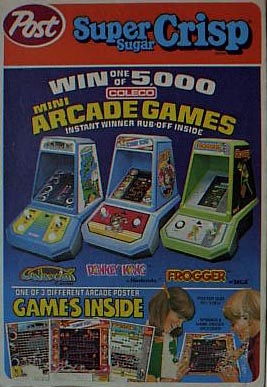 Do I have this? Yes, complete. This is mine pictured.