These pages are from the Tomy's 1980 Toy Fair catalog. Only the pages with handheld games are included:
Click HERE to return to thumbnail view.
<BACK = NEXT>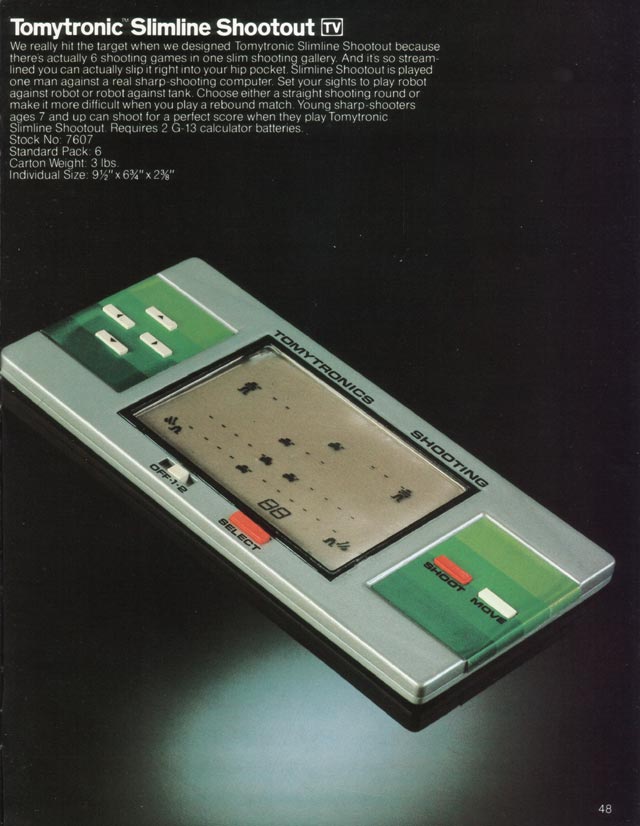 Tomy's Slimline Shootout (early prototype mock-up) (see Slimboy Shooting 6). I'm not sure this was ever
produced outside of Japan, although it is pictured on the U.K. box for Slimline Speedway.