These pages are from the Ardan 1982/1983 catalog (Ardan is a department store like Sears).
Click HERE to return to thumbnail view
<BACK = NEXT>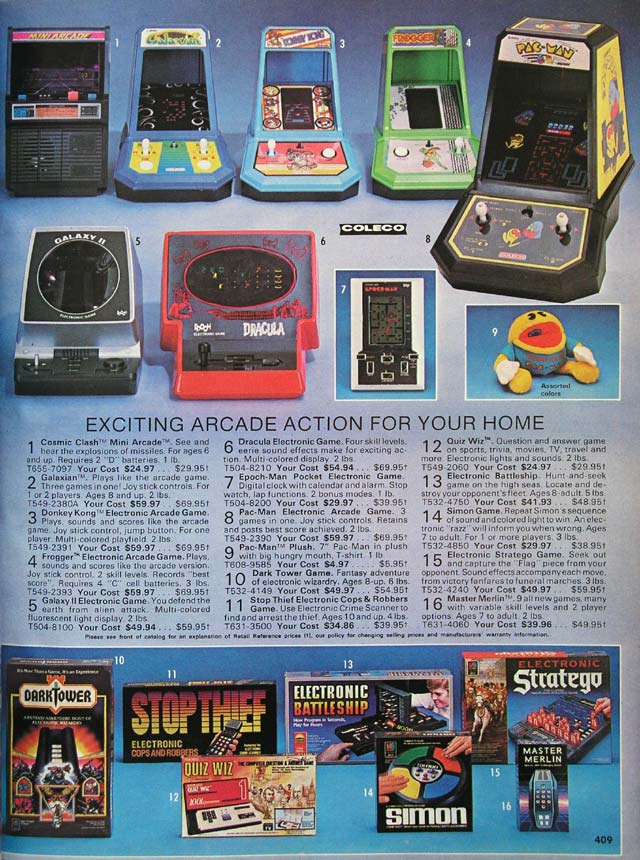 Tomy Cosmic Clash; Coleco Galaxian, Donkey Kong, Frogger, Pac Man; Epoch Galaxy II, Dracula,
Epoch-Man; Coleco Quiz Wiz; MB Simon; Parker Bros Master Merlin.
Back to Books & Magazines page.