These pages are from the J. C. Penny 1982 Christmas catalog.
Click HERE to return to thumbnail view
<BACK = NEXT>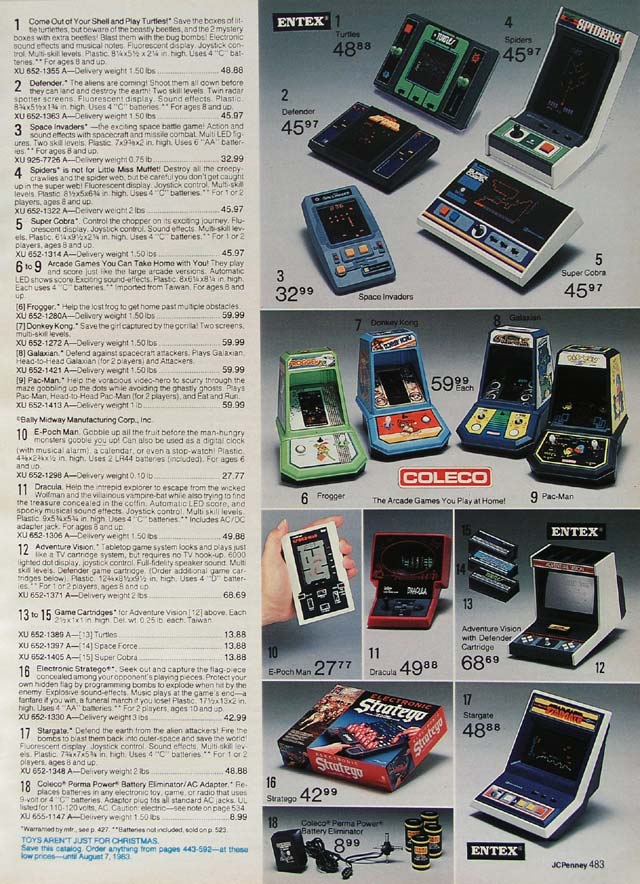 Entex Turtles, Spiders, Defender, Space Invader, Super Cobra; Coleco Frogger, Donkey Kong, Galaxian & Pac-Man.
Epoch Epoch Man, Dracula; Entex Adventure Vision and Stargate.
Back to Books & Magazines page.